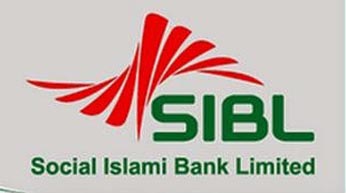 Dhaka, Bangladesh (BBN) – The board of directors of Social Islami Bank Limited (SIBL) has decided to issue 'SIBL 3rd Mudaraba Subordinated Redeemable Bond' of BDT 5.0 billion for 7 years, said an official disclosure on Tuesday.
Core features of the bond are: its value per unit is BDT 10 million, minimum application is BDT 10 million only, profit rate policy is six monthly Mudaraba Term Deposit Profit Rate of SIBL + 2.0 percent, redemption policy is 20 percent of the total bond value to be redeemed at the end of each year starting from year 3, payment of profit is semi-annually, fund placement structure is private placement and listing status is un-listed.
However, the bond issue is subject to the approval of Bangladesh Securities & Exchange Commission (BSEC) and Bangladesh Bank (BB).
The bank which was listed on the Dhaka bourse in 2000, disbursed 20 percent cash dividend for the year ended on December 2016.
Each share of the bank closed at BDT 24 each on Monday at the Dhaka Stock Exchange (DSE).
The company's paid-up capital is BDT 7.38 billion and authorised capital is BDT 10 billion, while the total number of securities is 738.29 million.
Sponsor-directors own 38.35 percent stake in the company while the institutional investors own 46.38 percent, foreign 1.43 percent and the general public 13.84 percent as on October 31, 2017, the DSE data shows.
BBN/SS/AD