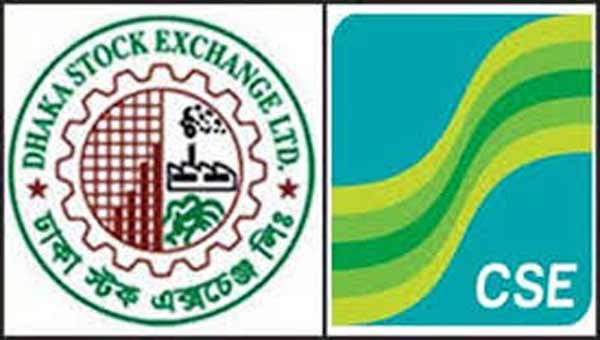 Dhaka, Bangladesh (BBN)– SK Trims & Industries of Bangladesh made a flying trading debut on Sunday as its share prices soared four-fold from its issue price, market operators said.
The company's share price was traded between BDT 35.30 and BDT 55, before closing at BDT 40.90 on the Dhaka Stock Exchange (DSE), from its issue price of BDT 10 each.
The garments accessories and packaging company also clinched the third spot on the DSE's transaction list with more than 4.72 million shares worth BDT 332 million changing hands.
On the port city's bourse, the Chittagong Stock Exchange (CSE), the company's share price also jumped 298 percent to close at BDT 39.80 each, from its offer price of BDT 10.
The debutant was also most traded stocks on the CSE with around 2.33 million shares of BDT 93 million changing hands.
SK Trims raised a fund worth BDT 300 million from the capital market through initial public offering (IPO) under the fixed price method.
The IPO subscription of the company was opened on May 14 and closed on May 22 for the resident and non-resident Bangladeshis.
The company will use the IPO fund for acquisition of machinery and equipment, construction of building and other civil works and bear the IPO expenses, according to the IPO prospectus.
For January-March, 2018, the company's net profit after tax was BDT 16.06 million, pre-IPO earnings per shares (EPS) was BDT 0.40 and post-IPO EPS was BDT 0.23.
In the nine months period from July, 2017 to March, 2018, the company's net profit stood at BDT 43.11 million, pre-IPO EPS was BDT 1.08 and post-IPO EPS was BDT 0.62.
Pre-IPO net asset value (NAV) per share was BDT 13.86 and post-IPO NAV per share was BDT 12.21 as of March 31, 2018.
The company's paid-up capital is BDT 700 million and authorised capital is BDT 1.0 billion while total number of securities is 70 million.
Sponsor-directors own 30.21 percent stake in the company while institutional investors 21.43 percent and the general public 48.36 percent as on June 30, 2017, the DSE data shows.
SK Trims & Industries, which started its commercial operation in 2014, is engaged in manufacturing all kinds of sewing thread, elastic, poly, carton, photo card, back board, bar code etc for export-oriented garments industry.
BBN/SSR/AD