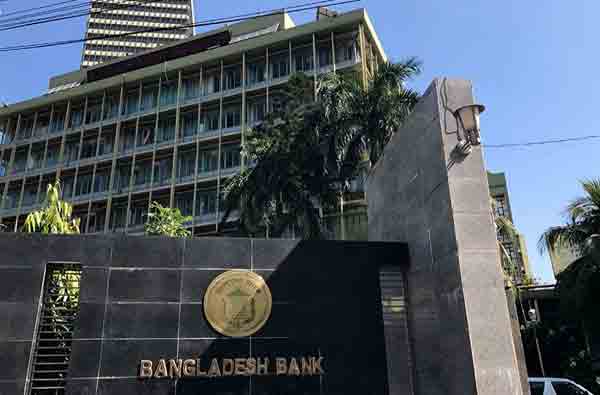 Dhaka, Bangladesh (BBN) – The BBN (Bangladesh Business News) has prepared the morning business round up compiling reports, published by different newspapers and news portals in Bangladesh.
14 banks see unusual rise in default loans
Default loans in 14 banks surged abnormally in 2018 — in a development that will weaken the country's banking sector further. Experts and bankers attributed the sector's declining health to the poor lending practices and politically-influenced loans, calling on the government and the central bank to address the issue immediately.
15 banks in provision shortfall in 2018
A total of fifteen banks failed to keep the requisite provisions against their loans, particularly the classified ones, in the last calendar year (2018). The banks faced a combined provisioning shortfall of BDT 95.23 billion in 2018. In 2017, the provisioning shortfall stood at BDT 93.75 billion at nine banks, according to the central bank's latest statistics
SAARC suffers for members' indolence
Sluggishness creeps into the South Asian Association for Regional Cooperation with no political impetus from top leaders of all eight member countries as they collectively failed to meet in the last five years in violation of a commitment the countries jointly made in 2014 to hold summit 'every two years or earlier'.
Potential sectors under blue economy identified, but remain untapped
Although 26 sectors have been identified to exploit the potentials of blue economy in Bangladesh, almost all the sectors remained untapped for lack of proper initiatives. So far, only a small administrative cell, Blue Economy Cell (BEC), was created in January 2017 under the Energy and Mineral Resources Division of the Ministry of Power, Energy and Mineral Resources, according to official sources.
Bangladesh raises EDF allocation to facilitate exports
The central bank of Bangladesh has increased the allocation of Export Development Fund (EDF) scheme by US$500 million aiming to facilitate the country's exporters for boosting their business activities. The EDF allocation rose to $3.50 billion from $3.0 billion earlier, according to officials.
BDT losing value despite forex injection
The central bank of Bangladesh injected US$1.66 billion so far this fiscal year into the market, but the local currency keeps losing its value against US dollar. As part of the step, the Bangladesh Bank (BB) is providing such foreign exchange support to help banks foot import payment bills, particularly for oil, capital machinery for power plants, liquefied natural gas (LNG) and fertiliser.
Bangladesh's stocks see another bearish week
Bangladesh's stocks witnessed another bearish week that ended on Wednesday, extending the losing streak for the fifth straight weeks as investors continued their selling binge. The week saw four trading days instead of five as the market closed on Thursday due to City Corporation (North) Elections. Of them, the suffered losses in three sessions while one saw marginal gain.
Govt sets targets to reduce time, cost for int'l trade
The government has set a number of targets to reduce time and cost related to international trade considering the status of Singapore in these fields as the benchmark. Time and cost for import and export in terms of border and documentary compliances will be lowered significantly through implementation of a set of measures to make a noticeable improvement in the trading across border, indicator of the Ease of Doing Business Index of the World Bank, officials said.
BBN/SSR/AD