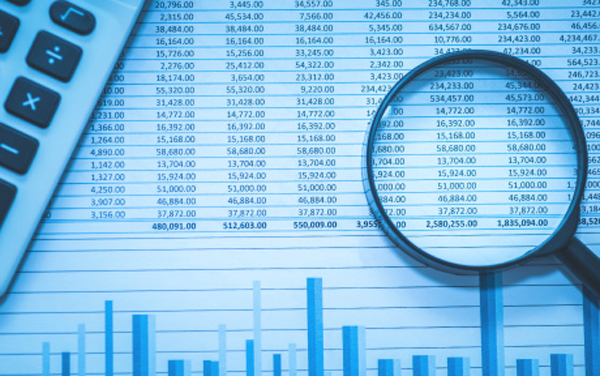 Dhaka, Bangladesh (BBN) – The BBN (Bangladesh Business News) has prepared the morning business round up compiling reports, published by different newspapers and news portals in Bangladesh.
FID wants BB to issue relaxed guidelines
The financial institutions division has sought finance minister's decision on whether it or the Bangladesh Bank would issue the relaxed new guidelines on the restructuring of bad loans expected to come into effective in May. The government has decided to relax the rules for the restructuring of defaulted loans despite criticism that the new facilities would be misused by the 'chronic' and 'wilful' defaulters.
ICB for money whitening facility in stock market
The state-owned Investment Corporation of Bangladesh (ICB) has made a set of recommendations to the government including offering the money whitening facility for the stock business and creation of a Tk5,000 crore 'market support fund' to revive the ailing capital market.
Banks must comply with CRR, SLR rules for OBOs
The central bank of Bangladesh has turned down an appeal of banks' for exemption of complying with cash reserve requirement (CRR) and statutory liquidity ratio (SLR) rules for their Offshore Banking Operations. This was communicated at a meeting with leaders of Association of Bankers, Bangladesh (ABB), held at the central bank headquarters in the capital Dhaka on Wednesday with Bangladesh Bank (BB) Governor Fazle Kabir in the chair.
Steel industry booming on mega projects
Bangladesh's steel industry is going from strength to strength thanks to a construction boom and implementation of mega infrastructure projects, said experts and a study report. A decade ago consumption of steel, which includes mild steel rod, prefabricated steel and corrugated iron sheet, was 1.6 million tonnes and last year it stood at about 7.5 million tonnes, according to industry players.
Bangladesh's stocks post 13-week losing streak
Bangladesh's stocks extended their losing streak for the 13th straight week that ended on Thursday, as investors continued to sell their shares to avoid further losses. The Dhaka Stock Exchange (DSE), the country's prime bourse, saw BDT 321 billion of its market cap wiped out in the past three months while the benchmark index shed 684 points or 11.50 per cent during the period.
ACC steps in to get taxpayers' information
The Anti Corruption Commission (ACC) is going to have access to income tax returns, bankers' books and other documents submitted to the revenue authority so that it can investigate corruption. The Commission has initiated amending the ACC rules by incorporating an enabling provision in this regard. The provision of the rules will supersede all other existing statutes, including income tax law.
Tech to define products anew
Technology and innovation will fundamentally change the way products and services are conceived, delivered and consumed and the scale of tech jobs will be overwhelming through economical, political and societal impacts, said Anis Ud Dowla, chairman of ACI Group, on Friday. Some 40 percent of jobs will disappear in 10 years and 50 percent, or 2 billion, jobs by 2030, while 65 percent of primary level students will take up ones that currently do not exist, he added.
Bangladesh Bank may offer bailout to ailing NBFIs
Bangladesh Bank is likely to formulate a bailout plan for up to eight non-bank financial institutions which have no capacity to return clients' money. The central bank gave the hint at a recent meeting held at its headquarters in Dhaka on April 23 with BB governor Fazle Kabir in the chair. Managing directors of all the NBFIs were present at the meeting. At the meeting, Kabir instructed its officials concerned to formulate a bailout plan soon so that the troubled NBFIs could get rid of the situation.
BBN/SSR/AD