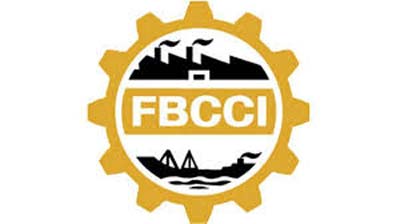 Dhaka, Bangladesh (BBN) – The BBN (Bangladesh Business News) has prepared the morning business round up compiling reports, published by different newspapers and news portals in Bangladesh.
Lower private sector credit growth to hit investment
The country's apex chamber on Saturday said the central bank's lower private credit growth target would impact investment, especially in smaller firms. In its reaction to the latest Monetary Policy Statement (MPS) unveiled on Wednesday, the Federation of Bangladesh Chambers of Commerce and Industry (FBCCI) said that increased credit flow was inevitable for higher economic growth.
Bangladesh RMG exports to US grow fastest among competitors in H1
Country's apparel exports to the US in the first half of 2019 registered highest growth among the competitor countries as US buyers shifted orders from China to Bangladesh and other countries due to the on-going US-China trade tension. Experts and exporters said that the country's RMG export to the US might rise further in coming months following US president Donald Trump's threat issued on Thursday to impose tariffs on more China products including apparel items.
Online cattle market lukewarm for dengue fears, floods
Online sales of sacrificial cows have been met with a setback this year for floods in northern parts of the country and the dengue epidemic. "We got a bit of a shock this year," said Rezawan Ullah Khan, head of brand and category development at Bengal Meat Processing Industries, the pioneer in this field.
Bangladesh's imports grow by 6.03% in FY '19
Bangladesh's imports grew by 6.03 per cent in fiscal year (FY) 2018-19 following higher imports of construction materials as intermediate goods, officials said. The actual import in terms of settlement of letters of credit (LCs) rose to $54.64 billion in the July-June period from $51.53 billion a year before, according to the central bank's latest data.
Bangladesh stocks gain for second consecutive weeks
Bangladesh's stocks edged higher for the two consecutive weeks that ended on Thursday as institutional investors continued to invest their funds. Week-on-week, DSEX, the prime index of the Dhaka Stock Exchange (DSE), went up by 36.48 points or 0.71 per cent to settle the week at 5,169.
'Single digit lending rate may be difficult to achieve'
Reacting to Bangladesh Bank's monetary policy statement (MPS) for 2019FY, Business Initiative Leading Development (BUILD) said as a result single digit lending rate may be difficult to achieve, but measures should be adopted to facilitate access to finance for businesses including SMEs. In a press statement signed by its CEO Ferdaus Ara Begum, it said interest rates cannot be dictated, but having a meaningful strategy for bringing down the liquidity crisis and lowering the interest rate through different tools could be helpful and some guideline should be in the MPS.
Accord's new conditions taking toll on apparel
New fire safety related conditions being imposed by Accord are harming the apparel industry, BGMEA President Rubana Huq said yesterday. "Accord takes many decisions without discussing with us. The new conditions are slowing down our pace," the chief of Bangladesh Garment Manufacturers and Exporters Association (BGMEA) said at the 'Workshop on fire safety issues and technical guideline' at a hotel in the capital.
Kamalapur ICD-bound imported goods can be released from Pangoan ICT
The National Board of Revenue has allowed transport of imported goods, meant to be carried from Chittagong Port to Dhaka through railways, by using rive routes in a bid to ease container congestion in the country's premier sea port. The revenue board on Thursday issued a gazette notification saying that importers would now be able to transport their imported goods, meant to be sent to the Dhaka's Kamalapur Inland Container Deport from Chattogram port, through waterways to Pangaon Internal Container Terminal located at Keraniganj, on the outskirts of the capital.
BBN/SSR/AD