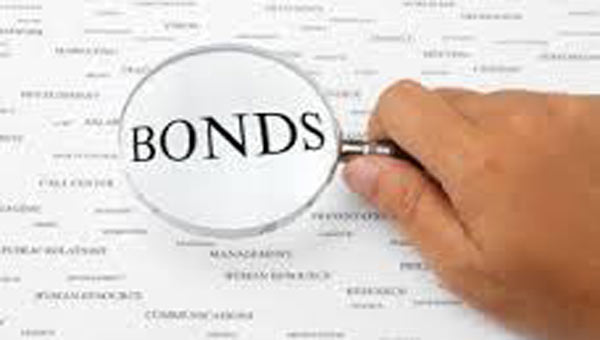 Dhaka, Bangladesh (BBN) – The BBN (Bangladesh Business News) has prepared the morning business round up compiling reports, published by different newspapers and news portals in Bangladesh.
ICB proposes Citi as partner for issuance of $500m bond
State-owned Investment Corporation of Bangladesh has proposed Citigroup Global Markets as its partner for raising $500 million from the international market by issuance of bond. ICB managing director Abul Hossain said that the proposal was submitted to the Power Division last month as the fund would be used for implementing power projects.
Online VAT project fated to miss its Dec '20 deadline
A Vietnamese firm that has been assigned to automate the VAT administration is set to miss the deadline because of its incapacity and the required back-up administrative reform. About Tk 2.76 billion or 40 per cent of the fund of the VAT Online Project (VOP) has so far been spent without any significant outcome in the last five years, sources said.
Industrial borrowers to get loans at single-digit interest
The Bangladesh Bank (BB)'s committee has recommended that only industrial manufacturing sectors will be eligible for availing single-digit lending rate. The high-powered committee submitted its report to BB Governor Fazle Kabir on Thursday with recommendations and proposals for minimizing possible adverse impact on the country's banking sector after slashing interest rates on industrial loans at single-digit from the existing level.
$20M LAUNDERED ABROAD: AB Bank sues 15, including former chairman, 2 MDs
AB Bank has filed a case against 15 persons, including a former chairman and two managing directors, over their alleged involvement in laundering $20 million abroad. The private commercial bank filed the suit on November 20 with the 1st Joint District Judge's Court in Dhaka to realise the amount, according to a press release sent out by the lender yesterday.
Weekly Review: Stocks nosedive amid economic worries
Bangladesh's stocks witnessed a big jolt in the last week with all indices plunged more than 3.0 per cent, as worried investors dumped their holdings amid growing concern over the country's macroeconomic situation. Week-on-week, DSEX, the prime index of the Dhaka Stock Exchange (DSE), slumped 157 points or 3.36 per cent to settle at 4,514.The DSEX has lost a cumulative 267 points in the past one month while it shed 1,436 points since January 24, this year, when the index peaked at 5,950.
Telecom sector's revenue to cross $5b by 2023
The telecommunication industry's revenue will grow by 34 percent in the next five years to $5.08 billion from $3.8 billion at present, on the back of expanding user base and wide range of services, said the USAID in a new study. "The sector is quite large in size and has a crucial contribution to achieving the goal of making Bangladesh a middle-income country," said the report of the United States Agency for International Development (USAID) published recently.
Accord asks RMG unit to evacuate part of factory after gas explosion
The Accord on Fire and Building Safety in Bangladesh, a platform of European buyers and retailers, has asked Natural Sweater Village Ltd, a readymade garment factory, to evacuate a portion of its factory building as the part was damaged critically by a gas explosion on December 10. A female worker who worked at a nearby garment factory was killed and at least three others were injured when a wall of Natural Sweater collapsed on them after a gas cylinder exploded at the factory at Ashulia, on the outskirts of the Dhaka city.
Reconditioned car imports slump by 31%
Imports of reconditioned vehicles fell by 31% in the first five months of the current fiscal (FY2019-20) compared to the corresponding period of the previous fiscal due to the new tariff policy of the National Board of Revenue (NBR). Bangladesh Reconditioned Vehicles Importers and Dealers Association (BARVIDA) President Abdul Haque said this at a press conference in the capital on Saturday.
BBN/SSR/AD