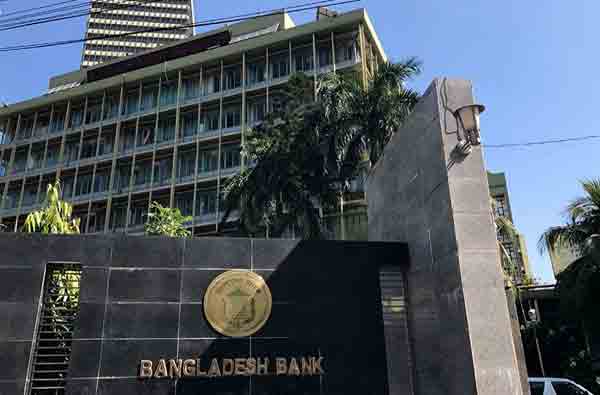 Dhaka, Bangladesh (BBN) – The BBN (Bangladesh Business News) has prepared the morning business round up compiling reports, published by different newspapers and news portals in Bangladesh.
Bangladesh Bank moves to deal with troubled banks
The Bangladesh Bank has taken an initiative to deal with troubled and weak banks as the number of such banks has been increasing over the last one decade, officials said. They said that the central bank in a draft bill seeking amendments to the Bank Company Act 1991 spelt out its plans for 'structuring', 'merger' or 'liquidation' of the bank companies in trouble.
Non-food inflation hits a 49-month peak
Non-food inflation soared 6.30 per cent in January, the highest since December 2015, with people living in rural areas worst hit for the spiralling prices of goods and services other than food. In December, non-food inflation, which encompass average prices of clothing and footwear to transport and communication, was 5.55 per cent.
Merchant bankers seek fiscal incentives to revamp stock mkt
Merchant bankers on Saturday suggested offering special fiscal incentives, including tax and VAT waivers, to help woo large and renowned companies to the stock market. They felt since mobilisation of funds from banks were easier than stock market, businesses tend to avoid going public.
RMG accessories, packaging sector: Tk1,500cr losses feared if coronavirus persists
Bangladeshi garment accessories and packaging manufacturers fear losses worth Tk1,500 crore if coronavirus impact prolongs for six months as in that case it will create shortage of raw materials for the sector hindering production. Slump in production, along with workers' wages and charges for utility services as well as business losses, will cause the losses, they say.
Int'l incoming call rate slashed 66pc
The government has slashed the international incoming voice call rate by 65.71 per cent to $0.006 per minute in the face of shrinking earnings from the sector in recent years. The decision, which was taken last Thursday, comes following requests from the International Gateway (IGW) operators to help them cope with the growing threat of internet-based communication services.
Stocks rebound strongly on Bangladesh Bank's special fund
Dhaka stocks soared in the past week after suffering losses in the previous two weeks as investors went on a buying spree due to the Bangladesh Bank's move to set up a special fund for the stock market. DSEX, the key index of the Dhaka Stock Exchange, soared by 2.51 per cent or 111.65 points, to close at 4,564.61 points on the last trading session in the past week on Thursday, after shedding 60 points in the previous two weeks.
ADB approves $170 million more
The Asian Development Bank (ADB) has approved the second tranche of loan amounting to $170 million for the Third Capital Market Development Programme in Bangladesh. The Manila-based lender approved the programme involving a total of $250 million in November 2015 with a first tranche of $80 million loan to support capital market reforms, accompanied by a technical assistance grant of $700,000 for the implementation of the reform actions.
Rate cut of post office savings tool: Bad days ahead for small savers
Slashing interest rate on savings in post office by half will make the lives of pensioners difficult as it has cut their earnings from the savings. To implement single-digit interest rate in the country's banking sector, the government on Thursday lowered interest on three-year fixed deposit to 6% from 11.28% on maturity.
BBN/SSR/AD