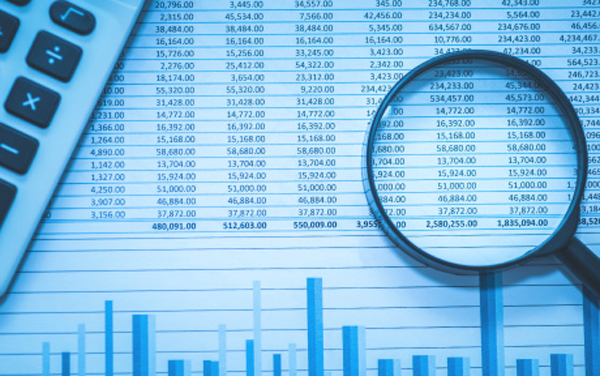 Dhaka, Bangladesh (BBN) – The BBN (Bangladesh Business News) has prepared the morning business round up compiling reports, published by different newspapers and news portals in Bangladesh.
Banking sector's stressed asset figure, once unveiled annually, is now under wraps
The central bank has stopped publishing the figure of stressed assets in its annual financial stability report with a view to painting a rosy picture of the banking sector at a time when lenders are facing one of their worst crises in living memory. This may create a confidence crisis among investors and commoners in the financial sector as they would be completely in the dark about the true financial strength of banks. The BB unveiled the Financial Stability Report 2019 on July 1 and it did not include the data on the stressed assets for the first time.
$3.0b RMG payment uncertain
The readymade garment industry might fail to realise or face deferred payment worth US$3.0 billion because of the Covid-19 pandemic, exporters say. Local clothing exporters faced $3.18 billion work order cancellations or suspension during the pandemic. Of the total, $1.93 billion work orders were cancelled or held by buyers from European Union, followed by $574 million by US, and $ 52 million by Canadian buyers.
Apparel orders pour in from US, EU
Sourcing from Bangladesh began to recover last month following an influx of orders from the European Union and United States. According to a survey by supply chain compliance solutions provider QIMA, inspection and audit demands for the country increased 49 percent year-on-year in June.
Amount of money outside banks rises by Tk 37,105cr in 5 months
The amount of money outside the country's banking system increased by Tk 37,105 crore in the January-May period this year as a section of people, panicked by the economic setback amid the coronavirus outbreak, preferred keeping cash in their hands to depositing the money in banks while another section withdrew their bank savings to survive after job loss.
First Indian ship to arrive Tuesday
Transshipment of goods between India and Bangladesh through Chattogram port is set to begin on Tuesday, customs officials said. As per an agreement inked between the two countries, the first Indian ship is set to arrive at the Chittagong port, carrying four containers to transship the goods to Agartala through Akhaura on trial basis.
Dhaka stocks rise slightly on single-session gain
Dhaka stocks rose slightly in the past week riding on the gain of just one trading session as investors remained cautious as coronavirus outbreak continued to intensify in the country.
DSEX, the key index of the Dhaka Stock Exchange, gained 0.19 per cent, or 7.55 points, to close at 4,069.11 points on the last trading session on Thursday. The DSEX gained 108.56 points in the past four weeks.
Stock market stakeholders: Simplify IPO process to attract more good companies
Stock market stakeholders yesterday urged its regulator to make initial public offerings (IPO) simple and transparent, to attract multinational and quality companies to the markets. They also urged the latter to create opportunities for small and medium enterprises (SMEs) to raise funds and combat the Covid-19 fallout.
They also called for product diversification such as a bond market and the introduction of a buyback policy to protect investor rights, and stopping regulatory intervention in market operations.
Digital platform Shohojoddha to help in battle against Covid-19
The ICT division has joined hands with eGeneration to help people fight the ongoing Covid-19 pandemic by dint of technology. To that end, a national digital platform named "Shohojoddha – A Plasma Network" has been formed.
BBN/SSR/AD