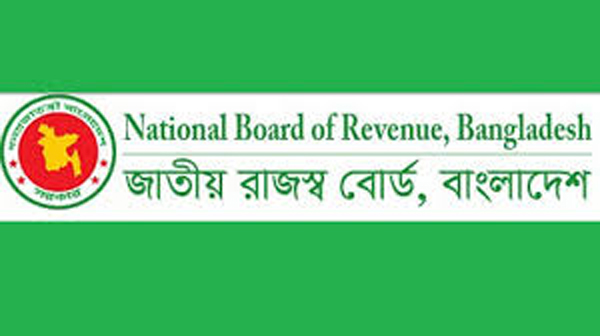 Dhaka, Bangladesh (BBN) – The first four months of the current fiscal year (FY), 2019-2020, saw a tax revenue shortfall by nearly 24 per cent or BDT 202.20 billion against the target.
The National Board of Revenue (NBR) collected BDT 650.96 billion in taxes during the July-October period of FY'20 against its target of BDT 853.17 billion, according to the official figures.
However, the volume of tax revenue collection registered a poor 4.33 per cent growth, compared to the same period of the last fiscal.
The NBR had collected BDT 623.93 billion tax revenue during the same period of last fiscal.
The income tax wing posted the highest growth of 12.90 per cent while VAT wing 1.79 per cent and the customs wing 0.09 per cent over the corresponding period of last fiscal.
But all of the three wings missed their targets for the July-October period of the current fiscal.
Of the three wings, the VAT wing saw the highest shortfall of BDT 82.58 billion followed by the customs wing (BDT 77.99 billion) and income tax wing (BDT41.62 billion), the NBR data showed.
Talking to the BBN, a senior NBR official said the target for revenue collection has been set in line with an expectation of over 40 per cent growth over the previous year.
"The target of BDT 3.25 trillion is an ambitious one and difficult to achieve amid poor tax base and declining trend of import of revenue generating products," the official explained.
He also said the NBR has offered tax exemptions worth BDT 107.51 billion in the last four months for facilitating growth of the manufacturing industries that also push down the growth of customs revenue collection.