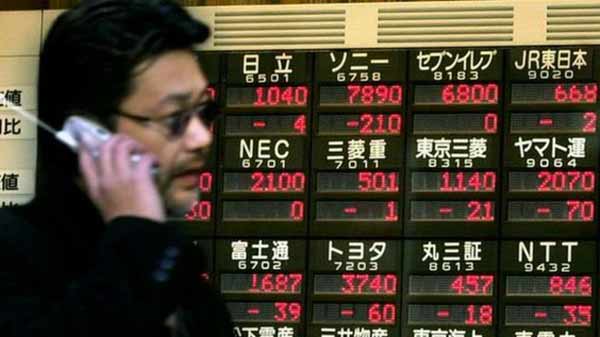 Bangladesh, Dhaka (BBN) – Bangladesh Business News prepares Thursday's evening business round up compiling reports, published by different newspapers and news portals.
Bangladesh's shares jump as Robi makes flying debut
Bangladesh's stocks witnessed a big jump on Thursday, with turnover crossing Tk 14 billion-mark on the major bourse after more than four-month, as investors put fresh stakes on stocks amid expectations. DSEX, the prime index of the DSE, went up by 85.07 points or 1.65 per cent to settle at 5,218. On the Chittagong Stock Exchange (CSE), the company's share price also rose 50 per cent to close at Tk 15 each, after hitting the highest allowable limit.
Bangladesh-India finalising first bilateral rice deal in 3 years
Bangladesh is finalising a purchase of 150,000 tonnes of rice from India's NAFED, the New Delhi-based state agency told Reuters, in what would be the first such bilateral deal in three years after floods in Bangladesh sent local prices to a record high. India, the world's biggest rice exporter, is offering a steep discount to supplies from rivals Thailand and Vietnam to cut its surplus after a bumper harvest.
Indian economy recovering fast, growth to turn positive in Q3
The Indian economy is coming out of the COVID-19 pandemic's deep abyss faster than most of the predictions, and the growth will enter positive zone in the third quarter of the current financial year, said an article on the 'state of economy' in the RBI Bulletin. "…more evidence has been turned in to show that the Indian economy is pulling out of COVID-19's deep abyss and is breaking out amidst winter's lengthening shadows towards a place in the sunlight…it is reflating at a pace that beats most prediction," said the article written by the officials of the Reserve Bank of India (RBI).
Indian rupee rallies 21 paisa to 73.55 per US dollar
Climbing for the second straight session, the Indian rupee darted up 21 paisa to end at 73.55 against the US dollar on Thursday amid sustained foreign fund inflows and positive domestic equities. A weak greenback overseas and expectations of the UK and EU reaching a Brexit deal very soon also enthused participants, traders said. At the interbank forex market, the rupee opened at 73.66 against the US dollar and witnessed an intra-day high of 73.54 and a low of 73.66. The domestic unit finally finished at 73.55, registering a rise of 21 paisa over its previous close. On Wednesday, the rupee had settled at 73.76 against the American currency.
Alibaba shares fall after reports of anti-monopoly probe by China
Shares of Alibaba fell in Hong Kong and extended-hours U.S. trading as reports surfaced that the Chinese government is conducting an anti-monopoly probe into the tech giant. China's State Administration for Market Regulation said through official online channels Thursday it has opened an investigation into Alibaba over monopolistic practices. The primary issue named was a practice that forces merchants to choose one of two platforms, rather than being able to work with both. The news comes on the heels of an increasing — and largely unexpected — push by Chinese authorities to rein in their biggest tech firms through regulatory action. Alibaba confirmed the market regulator's investigation, and said "business operations remain normal." Bloomberg first reported the news, which was announced by Chinese state news agency Xinhua. Shares of Alibaba closed in Hong Kong by more than 8% on Thursday and were down by that amount in premarket trading in New York.
Oil rises on U.S. inventory draw, Brexit deal hopes
Oil extended gains on Thursday as a drawdown in U.S. stockpiles of crude and gasoline lifted demand hopes, while investors also cheered a potential Brexit trade deal. U.S. West Texas Intermediate (WTI) crude futures rose 18 cents, or 0.4%, to $48.30 a barrel by 0124 GMT, while Brent crude futures climbed 20 cents, or 0.4%, to $51.40. Both contracts gained more than 2% on Wednesday.
BBN/SS/AN