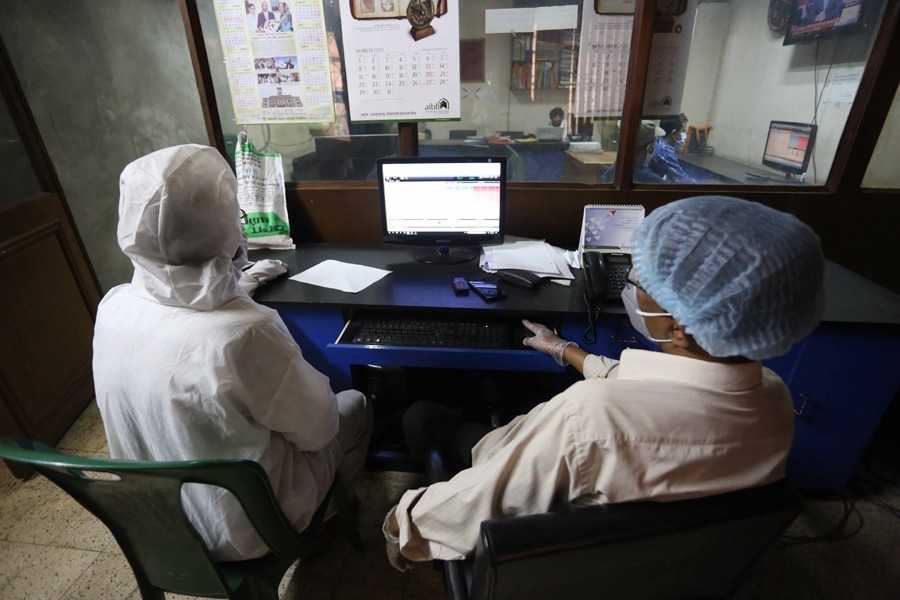 Bangladesh, Dhaka (BBN) – Bangladesh Business News prepares Thursday's evening business round up compiling reports, published by different newspapers and news portals.
PK Halder's lawyer, his daughter arrested in money laundering case
The Anti-Corruption Commission has detained infamous businessman Proshanta Kumar Halder's personal lawyer Sukumar Mridha and his daughter Anindita Mridha in connection with a case involving charges of illegal wealth acquisition and money laundering.
Beximco to acquire majority stake of Sanofi Bangladesh
Beximco Pharmaceuticals Limited has entered into a binding commitment with Sanofi group (SNYNF, SNY) regarding the acquisition of a majority stake in Sanofi Bangladesh.
Covid-19 in Bangladesh: 16 die, 584 infected
Sixteen people have died from Covid-19 in 24 hours (till 8:00am today) in Bangladesh, according to a press release issued by the Directorate General of Health Services (DGHS). The total number of deaths has now reached 7,966 and the death rate stands at 1.5 percent.
5 killed in fire at Pune's Serum Institute's Manjri plant
At least five were killed in a fire that tore through India's Covid-19 vaccine producer Serum Institute of India on Thursday. The deaths were confirmed by Pune district collector Rajesh Deshmukh three hours after the fire engulfed vaccine production unit.
Asia-Pacific stocks rise as Wall Street surges
Shares in major Asia-Pacific markets rose on Thursday after stocks on Wall Street sailed to record highs as U.S. President Joe Biden was sworn into office.
Here are 7 of the biggest coronavirus vaccine myths busted by experts
Vaccine skepticism and outright anti-vaccination sentiment have become rife in recent months, with more members of the public questioning not only the efficacy of vaccines, but their development practices, safety standards and their objectives.
BBN/SS/AN