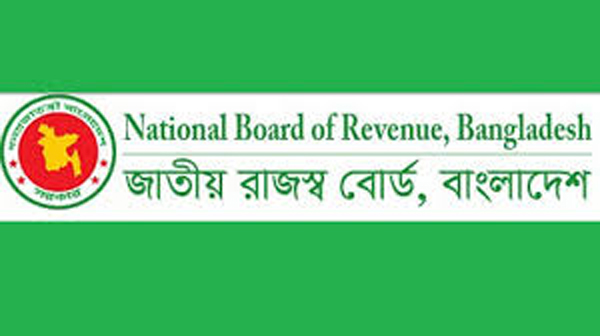 Dhaka, Bangladesh (BBN) – The BBN (Bangladesh Business News) has prepared the morning business round up compiling reports, published by different newspapers and news portals in Bangladesh.
NBR tax receipt falls Tk 6,976cr short of target in Jul-Dec
Slow implementation of the annual development programme has taken a heavy toll on income tax collection by National Board of Revenue in the first half (July-December) of the current fiscal year (2018-19). Most of the field-level income tax offices lagged behind the targets set for the offices for the July-December period due to a lower-than-expected income tax collection at source, NBR officials said.
Locally assembled electric cars to hit streets soon
Nitol Motors is set to come with a locally-assembled electric vehicle by next year, in yet another big stride for Bangladesh's fledgling automotive industry. An electric vehicle uses chemical energy stored in rechargeable battery packs instead of fossil fuel to propel it.
NBR to form taskforce to bring foreign workers under tax net
The National Board of Revenue (NBR)is going to form a taskforce to identify the foreign nationals working in Bangladesh to bring them under the tax net. There will be representatives of Bangladesh Investment Development Authority (Bida), National Security Intelligence (NSI) and police in the taskforce apart from the NBR.
Govt plans to develop new coalmines by state-run companies
The government is planning to develop new coalmines on its own, breaking the decade-old stalemate over the issue. The coalmines will not be leased out to any foreign or local private sector company or their joint venture (JV) for exploration.
Bangladesh's stock index exceeds 5900-mark
The prime index of the Bangladesh's major bourse exceeded the 5,900-mark after eleven months as enthusiastic investors showed their buying appetite on banking issues. Analysts said stocks maintained its rally amid spontaneous participation backed by hopes and excitements, taking the core index above 5,900-mark again.
$100b garment export possible by 2024
Bangladesh will be able to export $100 billion worth of garment items by 2024 as the international apparel retailers are placing an increasing number of work orders, said Commerce Minister Tipu Munshi. "By 2021, when Bangladesh will also celebrate its 50th anniversary, we will be able to export garment items worth $50 billion."
Uttara-Agargaon part unlikely to be ready by December
The Mass Rapid Transit (MRT) line from Uttara to Agargaon is unlikely to start operations by December next as the company concerned completed only a quarter of its physical work until last month, insiders said on Wednesday. The entire 20.1 kilometre-MRT line up to Motijheel may also miss the deadline of December 2020 as the contractors are yet to begin work on main line from the Agargaon-Motijheel part, they said.
BB to unveil H2 monetary policy Jan 30
Bangladesh Bank is likely to announce monetary policy for the second half of the current fiscal year 2018-2019 on January 30 amid falling private sector credit growth. Expediting credit growth flow for the private sector would be a major consideration of the central bank as creating new job opportunities largely depends on private sector investments, officials of BB said.
BBN/SSR/AD