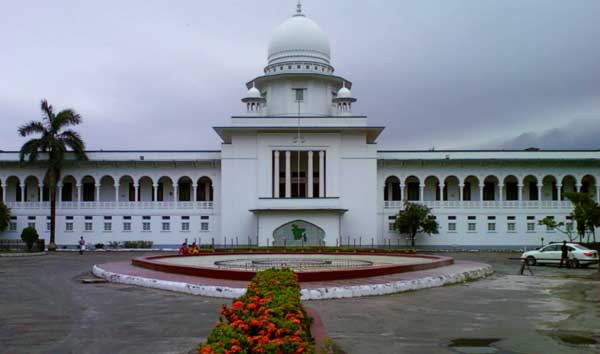 Dhaka, Bangladesh (BBN) – The BBN (Bangladesh Business News) has prepared the morning business round up compiling reports, published by different newspapers and news portals in Bangladesh.
HC orders list of money launderers, loan defaulters
The High Court ordered on Wednesday the authorities concerned to prepare a list of loan defaulters and money launderers of the last 20 years and submit it to the court, report UNB and BSS. The HC also issued a rule asking the authorities concerned to explain why an order should not be given to form a powerful commission to identify irregularities and corruption in the banking sector in the previous years.
Govt backtracks on high-powered body
The government has backtracked on appointing a high-powered committee on the country's ailing banking sector as it will constitute a review committee to deal with the growing bad loans in the state-owned banking sector. The decision was made by finance minister AHM Mustafa Kamal on Monday after financial institutions division secretary Asadul Islam submitted a proposal for appointing the high-powered committee at the Economic Relations Division.
Garment makers getting new buyers
Bangladeshi textile and garment manufacturers received positive response from international retailers at the Texworld exhibition currently taking place in the French capital, in what can be viewed as further encouragement for the country's apparel exporters.
BSEC fines Tk2.30cr for manipulating share prices
The Bangladesh Securities and Exchange Commission (BSEC) yesterday backtracked on its decision to sue two investors and a business entity for manipulating share prices of Shahjibazar Power Company Limited (SPCL), and has instead decided to fine them a total of Tk2.30 crore.
Bangladesh's stocks rebound after three-day losing
Bangladesh's stocks rebounded on Wednesday, after a three-day losing streak, as some investors showed their buying appetite for major shares. Bargain hunters took position on stocks which suffered losses due to recent price correction, taking the market to the green territory, according to market analysts.
BB warns of fraud in Fintech services
Bangladesh's payment service providers will have to take prompt remedial measures against frauds and forgery for ensuring public confidence in the financial system, the central bank has said. Cross-border financial transactions need to be dealt with due diligence because of increasing cyber threat, complexity of transactions and involvement of multiple cross-frontier jurisdictions, it warned.
Banks want hike in interest rate on foreign currency trade finance
Banks on Wednesday requested Bangladesh Bank for upward revision of interest rate of foreign currency loans for trade finance which they issued against export and import bills. They made the request at the 21st forum of banks' authorised dealers held at the central bank headquarters in Dhaka.
DSE to delist 4 junk companies
The Dhaka Stock Exchange (DSE) has decided to delist four junk companies and send them to the over-the-counter market for their failure to provide dividends for the last five years. The four are: Imam Button Industries, Savar Refractories, Meghna Pet Industries and Meghna Condensed Milk Industries.
BBN/SSR/AD