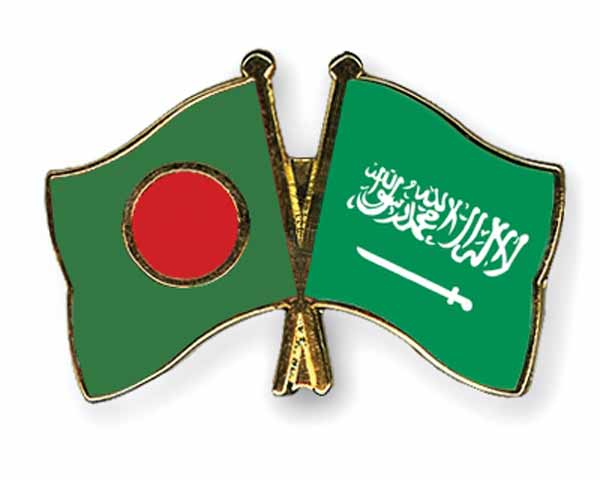 Dhaka, Bangladesh (BBN) – The BBN (Bangladesh Business News) has prepared the morning business round up compiling reports, published by different newspapers and news portals in Bangladesh.
Target $20b investment
Bangladesh expects Saudi investments of up to $20 billion in various projects, including high-speed train link, oil refinery and an aircraft repair and maintenance facility. "Investments worth $15b to $20b will come from the Saudi government for 16 projects," Kazi M Aminul Islam, executive chairman of Bangladesh Investment Development Authority (BIDA), said.
BB asks BSEC to ban BIFC share transfer by Mannan
Bangladesh Bank has requested Bangladesh Securities and Exchange Commission to impose a ban on Bangladesh Industrial Finance Company founding chairman Major (retd) Abdul Mannan and people connected with him from transferring shares of the company. The BB move came following an Anti-Corruption Commission advice asking the central bank to impose the ban until Mannan pays Tk 397.78 crore in outstanding loans (excluding interest) to BIFC, a company listed with Dhaka Stock Exchange.
Empower BB to sack high-ups of SoBs
The existing Banking Companies Act (BCA) should be reformed to empower the Bangladesh Bank (BB) with the authority of dismissing the chairmen and directors of the state-owned banks (SoBs), said BB former deputy governor Khondkar Ibrahim Khaled. Such legal reforms can help the SoBs to lower their non-performing loan (NPL) ratio by making their high-ups more accountable, he said while speaking at a seminar at Dhaka University (DU) on Wednesday.
Bangladesh forex reserve falls to $31.36b after AUC payment
Bangladesh has made a routine payment of US$1.15 billion to the Asian Clearing Union (ACU) against imports during the January-February period of 2019. After the payment, the foreign exchange (forex) reserve fell to $ 31.36 billion on Wednesday from $ 32.39 billion of the previous working day, according to the central bank officials.
Bangladesh's stocks end flat on Wednesday
Bangladesh's stocks ended almost flat on Wednesday after up-and-down movement throughout the session as investors booked some profits with cautious positioning. The market ended flat as a section of investor bagged profit while some others were busy rebalancing portfolio ahead of earnings and dividend declarations of financial sectors, market operators said.
Banks' liquidity shortage intensifying again
Liquidity shortage in banks has intensified ahead of adjustment of their advance deposit ratio with the Bangladesh Bank-set rate amid a slow growth in deposits coupled with high volume of defaulted loans. Banks in recent times have increased borrowing money from the central bank to cope with the shortage while inter-bank loan transactions have also rose, said Bangladesh Bank officials.
Mahin Group to build Tk 400cr spinning mill
Mahin Group, a trouser and woven fabrics manufacturer, is going to invest Tk 400 crore this year to set up a spinning mill to produce 30 tonnes of yarn a day. "We will go into production in August next year," said Abdullah Al Mahmud Mahin, managing director of the group. Of the investment, 70 percent will come from banks and the remaining 30 percent from the company's coffer. A significant amount of the investment will come from foreign sources, he said without elaborating.
NBR looks to net in 0.7m new taxpayers this FY
The National Board of Revenue (NBR) has set a target to find out a total of 0.7 million new taxpayers in the current fiscal year (FY), 2018-19, from the owners of house properties, businesses and salaried persons. Officials said the NBR's Income Tax Wing will conduct a door-to-door survey on the basis of holding numbers and other information, collected from the two city corporations.
BBN/SSR/AD