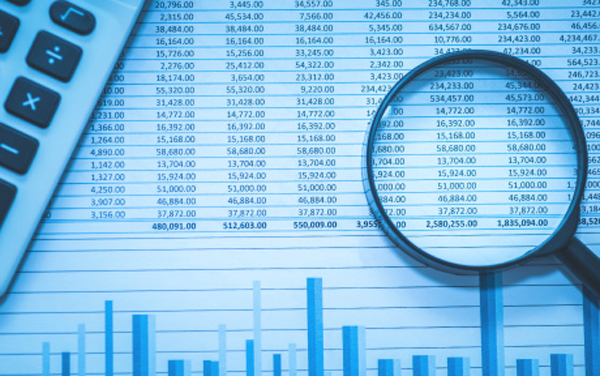 Dhaka, Bangladesh (BBN) – The BBN (Bangladesh Business News) has prepared the morning business round up compiling reports, published by different newspapers and news portals in Bangladesh.
Misuse of scope feared
Economists and banking experts oppose the government move to allow restructuring large defaulted loans by making down payment up to Tk 1 crore. There is a scope of misusing the facility by the large and wilful defaulters with political influence, they told New Age on Wednesday.
Loan rescheduling hits peak
Banks have rescheduled a record amount of default loans last year, fuelling further fears of the sector's health. In 2018 non-performing loans amounting to Tk 23,210 crore were rescheduled, up 22 percent from a year earlier, according to data from the central bank. Curiously, last year saw both the default and rescheduled loans hit their peaks.
Pvt investment inches up as poor business climate weighs
Bangladesh's private investment as percentage of economic output has expanded at a slower pace this fiscal, hurt by unfavourable business climate and low-quality public investments, analysts say. Private investment as percentage of Gross Domestic Product (GDP) in fiscal year 2018-19 recorded at 23.40 per cent, a mere 0.14 percentage point increase, according to preliminary data of the Bangladesh Bureau of Statistics. The ratio was 23.26 per cent in FY 2018.
NBR to hold budget discussions from March 31
The National Board of Revenue (NBR) will hold discussions with stakeholders for budget talks as part of its preparatory work to formulate the national budget for the next 2019-20 fiscal year. To this end, the revenue board has invited different trade bodies, professionals, researchers, and experts to discuss the upcoming budget.
ADB signs deal with PRAN for inclusive agribusiness in Bangladesh
The Asian Development Bank (ADB) has signed a $14.2 million loan to support the expansion plans of Sylvan Agriculture Limited (SAL), a PRAN-RFL Group (PRAN) company. The fund will help enhance inclusiveness in the agribusiness sector by lifting the incomes and skills of farmers—particularly women.
DSEX slumps to nearly three months low
The prime index of the Dhaka Stock Exchange (DSE) plummeted to nearly three months low Wednesday as continued selling binge amid liquidity crunch caused consternation among the investors. DSEX, the prime index of the Dhaka Stock Exchange (DSE), went down by 30.37 points or 0.54 per cent to finish at 5,600. It was the lowest level of DSEX since January 03, 2019.
3 trade bodies say apparel sector will be ruined if gas price hiked
Apparel sector trade bodies in the country on Wednesday demanded a waiver from the proposed gas price hike saying that such sudden and irrational price hike of the primary fuel would ruin the sector. They came up with the demand at a press conference jointly organised by Bangladesh Garment Manufacturers and Exporters Association, Bangladesh Textile Mills Association and Bangladesh Knitwear Manufacturers and Exporters Association in capital Dhaka.
Belt and Road a win-win for Bangladesh, China
China's Belt and Road Initiative (BRI) could be a boon for Bangladesh as the former is looking to use its surplus capacity and the latter needs funds to bankroll mega infrastructure projects to transform the economy, said a top banker. "This is a win-win proposition for both Bangladesh and China," said Naser Ezaz Bijoy, chief executive officer of Standard Chartered Bangladesh (SCB).
BBN/SSR/AD