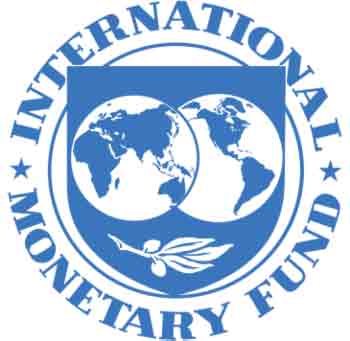 Dhaka, Bangladesh (BBN) – The BBN (Bangladesh Business News) has prepared the morning business round up compiling reports, published by different newspapers and news portals in Bangladesh.
IMF airs concern over soaring soured loans
The International Monetary Fund (IMF) has expressed concern over the rising trend in non-performing loans (NPLs) in the country's banking sector. The Washington-based lender also intended to learn about the banks' plan to downsize their volume of classified loans in the near future.
Pathao downsizing on fund shortage
Pathao, a ride-hailing company and one of the fastest growing tech startups in Asia, cut more than 50 percent of its workforce in the last two days as it struggles to raise funds amid waning popularity for its services. According to several sources, nearly 300 mid- to top level employees, including the head of Pathao Food and Ride Core Service, were terminated.
Narrowing income inequality appears a far cry
The government target to narrow the income inequality among the population, measured by Gini coefficient, to 0.45 per cent from 0.48 per cent looks almost bleak against the backdrop of growing unemployment, sluggish wage growth and corruption.
Power subscribers first in line of NBR fire
Electricity users, especially those in the urban areas, may be the first target of National Board of Revenue (NBR) in its hunt for new taxpayers to take their number to one crore. Currently, 21,00,000 people are paying taxes while the tax identification number (TIN) holders are about 40,00,000.
BGMEA suspends UD of 51 factories
Bangladesh Garment Manufacturers and Exporters Association has temporarily stopped issuing utility declaration to 51 of its member factories for non-compliance. After nine months of the government instruction to stop providing UD to 142 factories due to slow progress in safety remediation, the trade body on Tuesday decided to suspend issuance of UD to 51 factories.
Bangladesh's stocks rebound on tax review expectation
Bangladesh's stocks rebounded on Wednesday as investors showed their buying appetite on tax review expectations. Tax review expectations coupled with June closing year-end earnings and dividend declarations prompted investors to inject fresh funds on stocks, according to market insiders.
Foreign digital campaigners kept on a tight leash
Foreign platforms like social media giants and television channels will now have to appoint their local agents to broadcast campaigns in Bangladesh from next fiscal year, the National Board of Revenue (NBR) said on Tuesday. The local agents will pay 15 percent VAT on behalf of the foreign entities.
Dhaka lines up deal to get Aramco investment
Bangladesh is set to sign a memorandum of understanding (MoU) with Saudi Arabian oil behemoth Aramco on a multi-billion dollar investment in the power and energy sector, officials said. Aramco, the national petroleum and gas company, is one of the largest companies in the world by revenue of $ 356 billion. According to Bloomberg, it is the most profitable company in the world.
BBN/SSR/AD