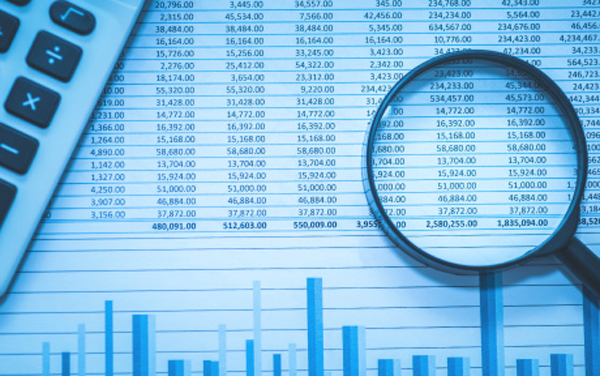 Dhaka, Bangladesh (BBN) – The BBN (Bangladesh Business News) has prepared the morning business round up compiling reports, published by different newspapers and news portals in Bangladesh.
Private sector credit growth hits 6-yr low
Private sector credit growth hit 6-year low in June this year amid rising liquidity crisis in the country's banking sector due to soaring non-performing loans and poor deposit growth. As per the latest Bangladesh Bank data, the private sector credit growth slumped to 11.29 per cent in June, well below the BB target to reach 16.5 per cent credit growth by the month.
Govt's bank borrowing reaches over BDT 264b in FY '19
The Bangladesh government borrowing from the banking system more than doubled in the fiscal year (FY) 2018-19 to finance its budget deficit partly, officials said. It's borrowing from the banking system rose to BDT 264.46 billion as on June 30 last from BDT 117.31 billion in the same period of the FY '18, according to the Bangladesh Bank (BB)'s confidential report.
Govt to buy gas from IOCs at Asian rate
The government will buy gas from international oil companies (IOCs) at the Asian market rate from now, in a departure from its previous stance to purchase it at only fixed rates. The decision was taken yesterday at the meeting of the cabinet committee on economic affairs chaired by Finance Minister AHM Mustafa Kamal.
352 vessels with 0.5m tons of goods remain stranded
As many as 352 vessels carrying around five lakh tons of goods are lying idle in different jetties of the country as water transport workers went for an indefinite countrywide strike yesterday to press home their 11-point demand. According to sources at the Water Transport Cell (WTC), a total of 352 vessels with 4,94,155 tons of different types of food items and industrial raw materials have remained stranded in different jetties all over the country due to the strike.
Bangladesh's stocks end flat in cautious trading
Bangladesh's stocks closed almost flat on Wednesday as investors stayed cautious amid market volatility, market operators said. DSEX, the prime index of the Dhaka Stock Exchange (DSE), settled at 5,077, registering a fractional loss of 0.46 point over the previous day.
Put national interest above everything
Bangladesh should give utmost priority to national interest so that the projects backed by China's flagship Belt and Road Initiative are implemented transparently and the country doesn't fall into any debt trap. "The BRI is happening and we are a member of the BRI. It is a complex world. We need to take note of everything that happens in the complexities of international politics of strategy for the best interest of Bangladesh," said ANM Muniruzzaman, president of the Bangladesh Institute of Peace and Security Studies (BIPSS).
BIDA makes suggestions to streamline tax regime
The Bangladesh Investment Development Authority has prepared a set of recommendations for carrying out reforms of ease of paying taxes to improve the country's overall ranking in the World Bank's Doing Business Report of 2021. Tax payment is one of the important indicators, out of 11 indicators, of the ease of doing business ranking of the World Bank.
Over 300 RMG units vulnerable: Police
Some 328 factories including textile and readymade garment (RMG) across the country, except for Dhaka metropolitan area, are 'vulnerable' to labour unrest over the payment of wages and festival allowance, officials said.
BBN/SSR/AD