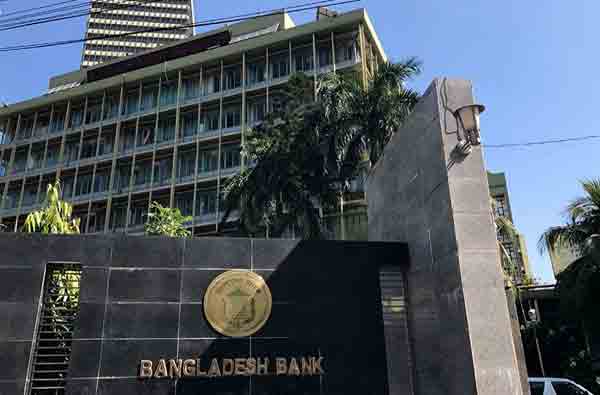 Dhaka, Bangladesh (BBN) – The BBN (Bangladesh Business News) has prepared the morning business round up compiling reports, published by different newspapers and news portals in Bangladesh.
MPS eyes higher growth
The central bank announced on Wednesday "cautiously accommodative" monetary policy statement (MPS) for the current fiscal year aiming to achieve higher growth while taming inflationary pressures. "The policy stance remains as cautiously accommodative as before," said Fazle Kabir, governor of the Bangladesh Bank while announcing the policy.
Liquidity crunch dictates new monetary policy
The Bangladesh Bank yesterday unveiled a loose monetary policy for fiscal 2019-20 as it looks to pump money into the economy to alleviate the banking system's prolonged liquidity crunch. For instance, it has set net domestic asset target of 16 percent for fiscal 2019-20 in contrast to 12.3 percent in June.
NBR extends BIN opening deadline by two weeks
The VAT Online Project of the National Board of Revenue has extended the deadline to August 14 for updating businesses' information to obtain fresh business identification numbers online, officials said. They said that VOP extended the time limit on Wednesday, the previous deadline, as many traders could not update their information due to technical glitch, procedural complexities for small traders and time constraint.
Bangladesh shifting toward interest rate-based monetary policy
Bangladesh is set to shift its regime into interest rate targeting monetary policy instead of the existing monetary aggregate based policy to expedite monetary transmission mechanism in the country. Fazle Kabir, governor of the Bangladesh Bank (BB), the country's central bank, disclosed the major policy shift while unveiling the monetary policy statement (MPS) for the current fiscal year (FY) 2019-20 at a press conference held at the bank's headquarters in Dhaka on Wednesday.
Tax receipts fall short of target by 20pc
Tax collection fell short of target by 20 percent in fiscal 2018-19, with the National Board of Revenue (NBR) blaming exemptions and discounts given to various sectors, election and state-run agencies' reluctance to pay arrears for the slowing receipts. Last fiscal year it collected Tk 223,892 crore against the target of Tk 280,000 crore, up 10.7 percent year-on-year, which is the lowest in six years.
BB has 'no data on remittance outflow'
Bangladesh Bank does not maintain any data on remittance outflow although it has updated data on remittance inflow, said its officials. Bangladesh Bank government Fazle Kabir and other deputy governors informed reporters about it while responding to questions on the issue while unveiling the monetary policy statement at a press conference at the central bank on Wednesday.
Stocks post marginal gain
Stocks posted modest gain on Wednesday, after a single-day break, supported by institutional investors. DSEX, the prime index of the Dhaka Stock Exchange (DSE), went up by 13.76 points or 0.26 per cent to settle at 5,138.
Savar Tannery Industrial Estate will be completed by next year
Industries Secretary Md Abdul Halim has assured the tanners that there will be no shortage of salt to preserve and process leather during Eid-ul-Azha this year. He made the assurance at a views of exchange meeting with journalists at Savar Tannery Industrial Estate in Dhaka on Wednesday.
BBN/SSR/AD