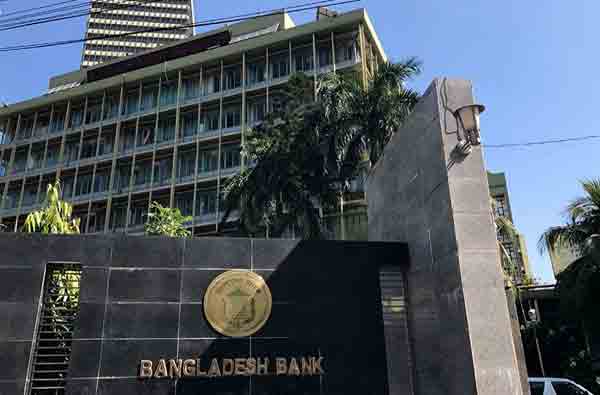 Dhaka, Bangladesh (BBN) – The BBN (Bangladesh Business News) has prepared the morning business round up compiling reports, published by different newspapers and news portals in Bangladesh.
Single Digit Interest Rate: Make govt deposits interest-free
It has always been the law of supply and demand that determined the interest rate at which one can borrow. When the demand is up and the supply is down the price goes up — and this is exactly what is happening in case of lending rates. Instead of fixing the problems in the supply side of funds, instead of mending the ills, the government is coming up with one impractical solution after another to bring down the interest rate on lending to single digits.
WB, Bangladesh launch climate smart investments plan to boost agriculture
The government and the World Bank on Wednesday launched the Climate Smart Agriculture Investment Plan (CSAIP) to address the impacts of climate change on agriculture. The plan also aims to prioritize investments to improve productivity, resilience and mitigation in the agriculture sector. The CSAIP was launched at a ceremony in Krishibid Institution Bangladesh in Dhaka on Wednesday.
ADB provides $333m for power transmission, Dhaka MRT
The Asian Development Bank (ADB) is set to provide more than US$333 million for implanting two projects in Bangladesh. The ADB signed a loan agreement worth $300 million with the government on Wednesday to expand transmission lines in Greater Dhaka and the western zone of Bangladesh.
Financial inclusion to cut poverty, inequality
Financial inclusion ensures access to finance for all sections of population, including vulnerable and low-income groups, providing suitable financial products that pave the way for alleviating poverty and lowering inequality in income distribution. It also helps achieve sustainable growth, including the target of attaining the Sustainable Development Goals (SDGs). Speakers said these in two plenary sessions of the ongoing Asia-Pacific Conference on Financing inclusive and Sustainable Development at a city hotel on Wednesday.
Chinese investors seek long-term, stable policies
China has sought stable policies for longer term, including those on taxes and custom duties, to avoid uncertainty as investors from the world's second-largest economy look to broaden their footprint in Bangladesh and relocate factories. A Chinese delegation led by Han Yong, deputy director general of the Chinese commerce ministry, raised the issue at a programme in Dhaka earlier this month when the Bangladesh Economic Zones Authority (BEZA), the Bangladesh Investment Development Authority (BIDA), and the Public Private Partnership Authority Bangladesh made presentations on investment facilities for Chinese investors.
BFIU issues guidelines to check trade-based money laundering
Bangladesh Financial Intelligence Unit will give top priority to capital flights through overseas trade to check the high risk of money laundering. A nine-member committee, led by a deputy general manager, has been appointed to look into the overall issue of capital flights generated by dishonest businesspersons through over and under invoicing of imports.
PLFS receives only Tk8cr from defaulters
People's Leasing and Financial Services (PLFS) Limited received only around Tk8 crore from defaulters and borrowers after its liquidator was appointed in mid July. The total outstanding loans of PLFS was Tk1,131crore as of June last year. Of the total, Tk748crore (66.14 % of the total loans) of the institution was non-performing loans.
Bangladesh's stocks gain after four-day losing
Bangladesh's stocks posted a marginal gain on Wednesday, snapping a four-day losing streak, as some investors went to take positions in low-priced securities. DSEX, the prime index of the Dhaka Stock Exchange (DSE), settle at 4,512, advancing 5.45 points or 0.12 per cent, after losing 196 points in four sessions.
BBN/SSR/AD