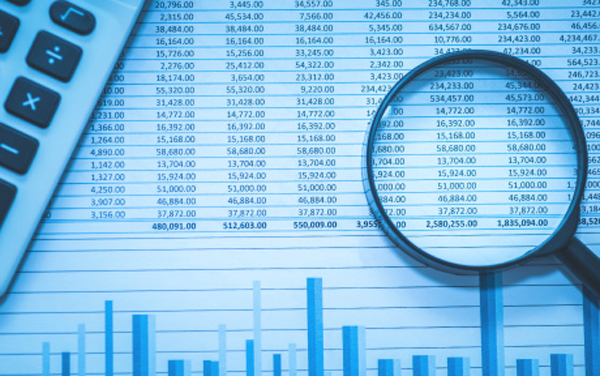 Dhaka, Bangladesh (BBN) – The BBN (Bangladesh Business News) has prepared the morning business round up compiling reports, published by different newspapers and news portals in Bangladesh.
Economy in weal and woe
Economy started faltering and losing steam from the middle of the outgoing year despite political calm in the country and a grim outlook for sluggish global economy. When international and regional economies suffer for rising trade and geopolitical tensions, the local economy cannot stay immune, with the lack of leadership and effective regulatory roles weighing on business, investment and domestic demand, say analysts.
Loan rescheduling hits new high
Banks rescheduled a record amount of defaulted loans in the first nine months of 2019 as part of their efforts to contain bad debt and manage hefty profit, albeit artificially. Between January and September, non-performing loans (NPLs) amounting to Tk 31,175 crore were regularised, the highest on record even for a single year.
Power Div seeks tax holiday for private plants to miss deadline
Power Division of the power, energy and mineral resources ministry has sought income tax holiday for 15 years for the private power generation companies which will go into commercial operations after December 31 this year. According to the existing statutory regulatory order, private power plants, except coal-based ones, should go into commercial operations by December 31, 2019 for getting complete income tax exemption for 15 years up to 2034 and a set of other fiscal incentives for various periods.
Single-digit interest rate on industrial loans
The Bangladesh Bank (BB) board of directors has approved a proposal on a single-digit interest rate for industrial manufacturers to facilitate the country's economic growth. The approval came at a meeting of the board of directors held at the central bank headquarters in Dhaka on Tuesday, with BB Governor Fazle Kabir in the chair.
Bangladesh's stocks fall slightly with lower turnover
The daily trade turnover on the Dhaka Stock Exchange (DSE) dropped to 21 months low Tuesday as investors were reluctant to make fresh investment in stocks amid ongoing bearish trend. Turnover, a crucial indicator of the market, stood at BDT 2.39 billion on the country's premier bourse, slumping further by 9.12 per cent over previous day's mark of BDT 2.63 billion.
2019: Lacklustre year for IPOs
Low-cap companies have dominated the initial public offerings, or IPOs, in the outgoing year in what was a bearish market. A total of eight firms raised Tk 5.52 billion combined, including premium, by floating IPO shares in 2019, according to the Dhaka Stock Exchange, DSE, data.
BTRC makes fresh attempt to audit BL, Airtel
The Bangladesh Telecommunication Regulatory Commission has decided to make a fresh attempt to appoint auditors to conduct financial and technical inspections in two mobile phone operators — Banglalink and Airtel — after wasting two years on the same process. The telecom regulator at a recent commission meeting with its chairman Md Jahurul Haque in the chair made the decision to invite fresh expression of interest for the appointment of auditors for the two mobile phone operators.
Double trouble for RMG
The garment sector is facing a double whammy as more and more factories are closing at a time when apparel shipments are falling. Between July and November, garment exports declined 7.74 percent year-on-year to $13.08 billion, which was 13.63 percent below the target set for the period, according to data from the Export Promotion Bureau (EPB).
BBN/SSR/AD