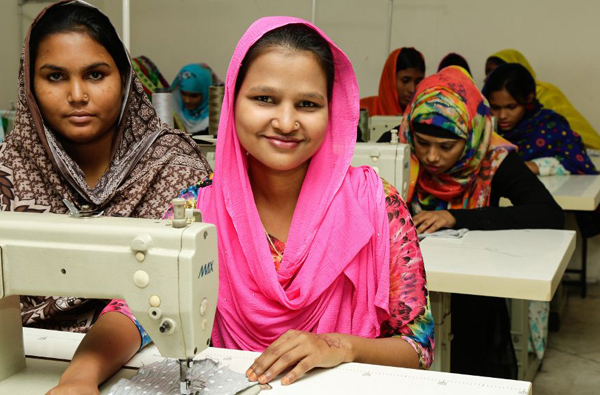 Dhaka, Bangladesh (BBN) – The BBN (Bangladesh Business News) has prepared the morning business round up compiling reports, published by different newspapers and news portals in Bangladesh.
84 RMG units lose right to duty-free import of fabrics
The Bangladesh Garment Manufacturers and Exporters Association (BGMEA) yesterday cut the right of 84 garment factories to duty-free import of fabrics due to poor compliance and safety standards. The BGMEA suspended the units' Utilisation Declaration (UD), which is a certification determining how much inputs and packaging materials will be used by a factory in manufacturing exportable products.
Only six China-funded projects roll so far
After a lapse of three years into signing a deal with China for executing $20 billion worth of 27 projects, only six has got going as of December 2019. Even Bangladesh has received only $904.50 million out of $5,687 million for the ongoing schemes. Talking to the FE, officials from both sides blamed the slow processing of project proposals and a snail's pace in approving loan documents for this poor progress.
Stocks lose 1,720pts, Tk 90,000cr market cap in 11 months
Dhaka stocks plummeted for the fourth day on Wednesday with the key index of Dhaka Stock Exchange losing 1,720 points in last 11 months and the market capitalisation Tk 90,000 crore as panicked investors continued selling shares indiscriminately due to an absence of any sign of market recovery. The DSE key index, DSEX, lost 1.23 per cent, or 53.06 points, Wednesday to close at 4,228.36 points, hitting almost a 45-month low. The DSEX declined by 230.91 points in last four sessions. Wednesday's index hit the lowest after May 2, 2016 when it was at 4,171.40 points.
Bangladesh's forex reserve falls to $31.90b
Bangladesh has made a routine payment of US$975 million to the Asian Clearing Union (ACU) against imports during the November-December period of 2019. After the payment, foreign exchange (forex) reserves fell to $31.90 billion on Wednesday from $32.83 billion on the previous working day, according to the central bank officials.
Grameenphone's new run-in with BTRC
Grameenphone has taken delivery of huge volumes of network equipment without obtaining the approval of the telecom regulator — a move that has run into a grey area on the legal front. Subsequently, the telecom watchdog slapped the operator with a show cause notice last week.
New e-KYC guideline issued for speedy account opening
Bangladesh Financial Intelligence Unit (BFIU) on Wednesday issued an electronic Know Your Customer (e-KYC) guideline to open accounts in the financial sector without filling up any paper-based documents.
Dhaka shares list of 36 products with Bangkok for duty-free market access
Bangladesh has handed over a list of 36 products to Thailand seeking duty-free quota-free market access to Thailand which Bangladesh thinks can help reduce the existing trade gap with Thailand. Commerce minister Tipu Munshi, who led an 11-member Bangladesh delegation at the two-day 5th meeting of the Bangladesh-Thailand Joint Trade Committee (JTC) that concluded in Bangkok on Wednesday, handed over the list to his Thai counterpart Jurin Laksananawsit on Wednesday.
NBR relaxes VAT waiver terms for API industries
The National Board of Revenue (NBR) has relaxed conditions for availing VAT waiver by the active pharmaceutical ingredient (API) industries. From now on, the API industries will be able to avail the VAT benefit on import of raw materials by adding 20 per cent value on their imported products.
BBN/SSR/AD