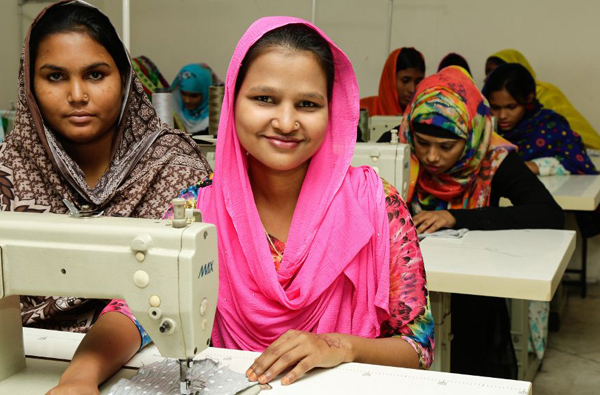 Dhaka, Bangladesh (BBN) – The BBN (Bangladesh Business News) has prepared the morning business round up compiling reports, published by different newspapers and news portals in Bangladesh.
Garment work orders coming back slowly
With the reopening of outlets of major clothing retailers and brands in the EU and US, the inflow of work orders at local garment factories has been on the rise, albeit on a limited scale. Local factory owners said most of them are running at 80 per cent capacity as the buyers are coming back with work orders. The apparel suppliers also said the volume of fresh work orders is less as the buyers are either reclaiming goods already manufactured or executing old work orders.
BB injects Tk 7,386cr into banking system against dollars in 4 months
The Bangladesh Bank has injected around Tk 7,386 crore in the country's banking system during the coronavirus pandemic by way of purchasing dollars from the banks. BB officials said that the central bank had purchased greenbacks worth around $870 million from the banking system in the outgoing fiscal year 2019-2020 as the banking system was flooding with excess dollars due mainly to a huge inflow of remittance and an import slump.
Banks wary amid soured loan fears
Most of the banks are moving carefully while implementing the government's stimulus package for industrial and services sectors to avoid being trapped into fresh defaulted loans. The lenders are scrutinising the track record of the interested borrowers as well as their repayment capacity, according to bankers.
Export sector gets another Tk2,700cr soft loan to pay wages
Export-oriented companies will be able to receive loans, at 2 percent interest, from another Tk2,700 crore allocated to pay the wages of their workers. The Bangladesh Bank has allowed banks to disburse the loans to the exporting firms from the stimulus package of Tk30,000 crore – as the Tk5,000 crore fund, which was fully dedicated to them, could not meet the demand of the sector.
Stocks extend winning streak amid rising turnover
Stocks extended the winning streak for the third consecutive session Wednesday as some investors continued to show their appetite following the ultimatum by the securities regulator to the directors to comply with its directive to maintain minimum share-holding. DSEX, the key index of the Dhaka Stock Exchange, went up by 32.83 points or 0.82 per cent to settle at more than one month high at 4,034 during four hours trading as the bourses resumed normal trading schedule. It was also the highest single-day gain since June 1 of this year.
Exporters fear more trade barriers over India's new customs rules
India's move to introduce a stringent customs provision empowering customs officials to administer rules of origin under preferential trade agreement may appear as a new non-tariff barrier to Bangladesh's export to the country, experts and trade leaders said. They said that Bangladesh's export which had been facing numerous NTBs, including testing, standardisation and product specific barriers, to India might face a blow due to the new provision called administration of rules of origin under trade agreement.
Oil eases as coronavirus fears offset gasoline recovery signs
Oil prices drifted lower on Thursday as concerns about renewed Covid-19 lockdowns in the United States outweighed signs of a recovery in US gasoline demand. US West Texas Intermediate (WTI) crude CLc1 futures fell 14 cents, or 0.3%, to $40.76 a barrel by 0229 GMT, after rising 0.7% on Wednesday.
Quest for jute polymer bag continues despite closure of mills
The much-cherished Sonali Bag scheme, which aims to make polymer containers from jute, will continue despite the closure of 25 state-run jute and non-jute mills on the first day of the current month. However, people are unlikely to get a hand on them anytime soon as it is taking longer than expected to launch commercial production and to understand its financial viability, said officials of the state-owned Bangladesh Jute Mills Corporation (BJMC).
BBN/SSR/AD