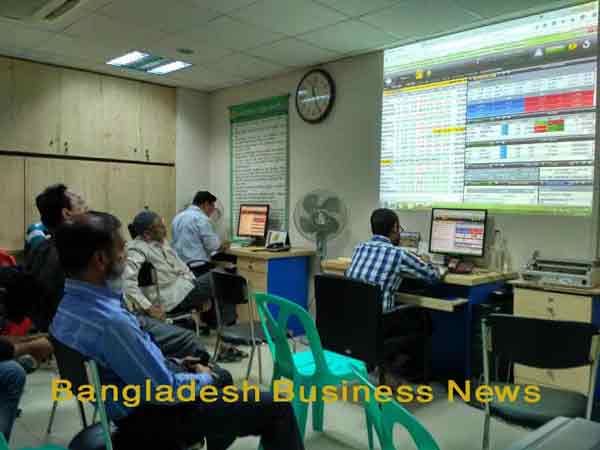 Dhaka, Bangladesh (BBN)– Trading and official activities on both bourses of Bangladesh resumed today (Tuesday) after a four-day vacation, officials said.
The trading on the Dhaka Stock Exchange (DSE) and Chittagong Stock Exchange (CSE) will begin at 10:30 am and continue till 2:30 pm while the office will begin at 9:30 am and continue till 5.30 pm.
Trading and official activities on both bourses remained closed four days due to national elections (December 30), bank holiday (December 31) and weekly holidays (December 28, 29).
Before four-day vacation, the premier bourse performed well on December 27, the last trading session of the 2018.
DSEX, the prime index of the DSE, went up by 36.46 points or 0.68 per cent to settle the year at 5,385 on December 27. DSEX added more than 166 points in the past seven consecutive sessions.
The two other indices — the DS30 index and the DSE Shariah Index (DSES) – also followed the suit to close at 1,880 and 1,232 points, after advancing 13.10 points and 6.06 points respectively.
Bullish sentiment also reflected in the trading activities as total turnover amounting to BDT 5.38 billion, which was 39 per cent higher than the previous sessions' BDT 3.88 billion.
The port city bourse CSE also ended higher with the CSE All Share Price Index – CASPI – gaining 90 points to settle at 16,449 while the Selective Categories Index – CSCX –advancing 53 points to finish at 9,947.
Here too, the gainers beat the losers as 132 issues closed higher, 93 ended higher and 38 remained unchanged.
The port city bourse traded 10.72 million shares and mutual fund units worth BDT 415 million in turnover on December 27.
BBN/SSR/SR