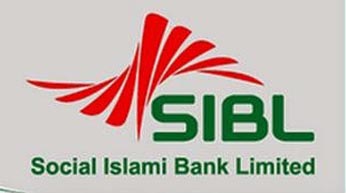 Dhaka, Bangladesh (BBN) – The BBN (Bangladesh Business News) has prepared the morning business round up compiling reports, published by different newspapers and news portals in Bangladesh.
Change of guards raises eyebrows
Social Islami Bank Limited yesterday made dramatic changes in its board and top management in a move that can be viewed as strengthening the grip of Chittagong-based S Alam Group on the bank. The Group recently purchased about 50 percent stake in the Shariah-based bank through 19 companies, violating the Banking Company Act, 1991.
Bangladesh's banks asked to stop aggressive OBU operations
The central bank of Bangladesh has asked the banks to stop aggressive attitude in their offshore banking unit (OBU) operations to avert possible exchange rate risk in future. The advice was made at a meeting of 29 banks, held at the central bank headquarters in the capital on Monday, with Bangladesh Bank (BB) Deputy Governor S K Sur Chowdhury in the chair.
Govt tells financial institutions to secure their online transactions
The government has asked all financial institutions to take preventive measures to secure their online activities, including financial transactions. The instruction came after infamous cyber espionage groups Lazarus and Cobaltgoblin successfully breached financial institutions of Bangladesh, Malaysia, South Korea, Indonesia, the Philippines, China (Hong Kong) and Vietnam.
Maiden rly carriage plant in the making
Bangladesh's maiden railway carriage-production plant is going to be established at Syedpur hub to meet a growing demand of the popular mass transport, now up for expansion. Officials said Monday the state-owned Bangladesh Railway (BR) will first conduct a feasibility study on the carriage-manufacturing workshop before starting construction of the import-substitution unit, which holds the potential of saving the country billions of dollars that go for import financing.
Chinese construction co eyes BD housing market
One of the leading Chinese integrated construction solution providers is planning to enter the Asian markets, including Bangladesh, to grab the growing demands for housing and high-rise buildings. They were looking for partnerships in different regions and countries with the ones having very strong background, said Bo Huang, vice president of Broad Homes Industrial International Construction Com ltd.
Exports to UK beat Brexit fears
Buoyed by higher shipments of apparel items, Bangladesh's exports to the UK are on the rise although British consumers have been hit hard by rising inflation amid Brexit pressure. The UK's key inflation rate hit its highest for more than five years in September, driven up by increases in transport and food prices.
Corruption huge problem for Bangladesh trade, investment climate: Bernicat
US ambassador in Dhaka Marcia S Bernicat on Monday said improving business climate in Bangladesh was important for attracting foreign direct investment, including from the US investors. High Tariff, unnecessary and arbitrary regulations, corruption, cumbersome customs procedures, bureaucratic complexities and in some cases sanitary requirements were the most unfair trade barriers for US companies in the country, she said at a luncheon meeting of the American Chamber of Commerce in Bangladesh.
Rice to be imported thru' 3 more customs stations
The National Board of Revenue has allowed rice import through three more land customs (LC) stations. The move was made to facilitate the entry of the staple from all sides of the country for curbing a price spike through increased supply. From now on, businesses will be able to import rice through LC stations at Rohanpur of Rajshahi, Akhaura of Brahmanbaria and Bibirbazar of Comilla, reads a notification issued by the NBR last week.
BBN/SSR/AD