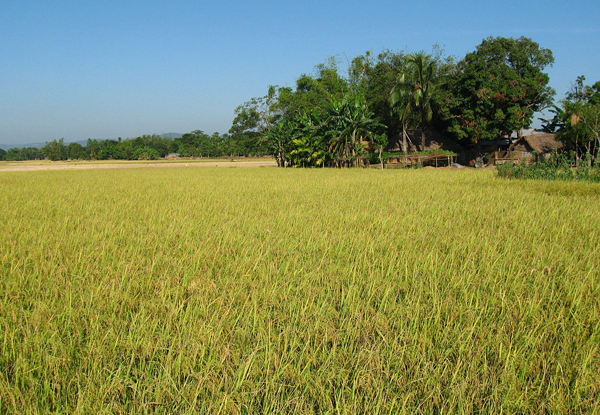 Dhaka, Bangladesh (BBN) – The BBN (Bangladesh Business News) has prepared the morning business round up compiling reports, published by different newspapers and news portals in Bangladesh.
Aman harvest begins amid production shortfall fears
The farmers have begun reaping aman rice amid fears that sterility would cause further production shortfall after country wide floods took the first toll. Farmers mostly grew the late aman crop in the country's major rice growing areas after the flood waters receded causing great devastations, Department of Agricultural Extension officials told New Age. Already, they said, 14.2 per cent of rain fed rice crop grown on 54 lakh hectares of rice fields has been harvested.
BB move fails to cool down dollar
The US dollar continues to appreciate against Bangladeshi currency taka despite the injection of a vast quantity of greenbacks into the market by the Bangladesh Bank as it endeavours to keep the exchange rate stable. Yesterday, the inter-bank exchange rate of the US dollar stood at Tk 81.10, up from Tk 81.05 on Sunday and Tk 78.50 a year earlier, according to the central bank.
Economy underperforms for some shortcomings
Bangladesh economy goes on underperforming for some limiting factors like infrastructure deficits, and gas and power problems, notwithstanding some progressive growth, says a premier trade body. The Metropolitan Chamber of Commerce and Industry, Dhaka (MCCI) gave such findings in its Review of Economic Situation in Bangladesh for the first quarter (Q1) of the fiscal year (FY) 2017-18.
Bangladesh's stocks slip into red on profit booking
Bangladesh's stocks witnessed mild correction on Monday, snapping a five-day gaining streak, as risk-averse investors booked profit on sector-wise stocks. Brokers said the market finished marginal correction as cautious investors went on selling spree, especially on banking issues after recent price upsurge.
BIFC on the verge of collapse
The non-bank financial institution Bangladesh Industrial Finance Company is on the verge of collapse after it failed to pay loans worth Tk 200 crore with 14 banks. This is the first time that a financial institution has become a defaulter. Subsequently, the management of BIFC has sought a bailout package from the Bangladesh Bank for its survival. "If the central bank does not provide the fund immediately, we will have to go for liquidation," said the NBFI in a letter to the BB earlier in July.
NBR defers implementation of online VAT returns by 02 months
The revenue board has deferred the implementation of online VAT returns system until January 01, 2018 to avoid legal complexities due to absence of new VAT rules. The online VAT returns system was scheduled to be launched from November 01, 2017. A senior VAT official said introduction of the online VAT returns system will need legal support in the existing VAT Law-1991.
DGF issues 20,000 new licences to food grain traders in Oct
More than 20,000 rice and wheat traders across the country received licences from the Directorate General of Food under the Control of Essential Commodities Act, 1956 in October, pushing up the number of licensed food grain traders in the country to nearly 60,000. A senior official of the food directorate said that they did not have exact statistics on the number of food grain traders in the country but they presumed that more or less one lakh retailers, wholesalers, rice millers and flour millers were running their business across the country.
Atiur for enhancing connectivity to boost economic prosperity
Economic cooperation and connectivity within the region and the sub-regions have become critically important, former Governor of Bangladesh Bank (BB) Dr. Atiur Rahman has said. "But political tensions within the region and sub-regions are major challenges against such cooperation and connectivity. Yet we must work hard together and remain prudent in overcoming such challenges for greater public good in the region," the former BB governor said while chairing a thematic session on 'Contours of Belt and Road Initiative for South Asia' held at Kathmandu on Monday.
BBN/SSR/AD