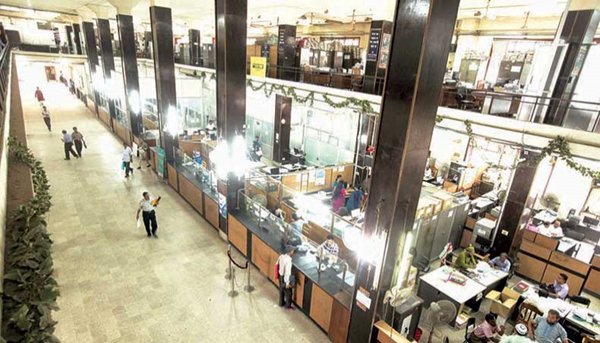 Dhaka, Bangladesh (BBN) – The BBN (Bangladesh Business News) has prepared the morning business round up compiling reports, published by different newspapers and news portals in Bangladesh.
Business activities dull on Eid hangover
Business and economic activities in cities including capital Dhaka remained dull on Monday, the first working day after Eid-ul-Azha vacation, as city dwellers were still in holiday mood. The government offices, most of the private offices and commercial establishments opened on the day after a three-day holiday on the occasion of Eid-ul-Azha, one of biggest religious festivals for Muslims, with as usual low presence of officials, workers and service seekers.
Bangladesh's inward remittances jump by 27.16% in Aug
The flow of inward remittance jumped by 27.16 per cent in August, as expatriates sent home an increased amount of money for celebration of the Eid-ul-Azha festival. "The inflow of remittance increased significantly in the month of August mainly due to celebration of the Eid festival," a senior official of the Bangladesh Bank (BB) told BBN in Dhaka.
BB sends team to Manila to push for heist money recovery
Bangladesh's central bank will send a team of officials to the Philippines on Tuesday to push for the recovery of more of the $81 million stolen from its account at the New York Federal Reserve last year and routed through a bank in Manila.
Bangladesh Govt. resumes bank borrowing to meet expenses
Bangladesh government has resumed borrowing from the banking system after more than one month suspension through holding auctioning its securities to finance budget deficit partly. As part of the latest moves, the government borrowed BDT 15 billion from banks by issuing 91-Day and 364-Day treasury bills (T-bills) at auctions held at the central bank headquarters in Dhaka on Monday.
Bangladesh's stocks extend gaining spell for 7th day
Bangladesh's stocks closed higher for the seven consecutive sessions on Monday, the first session after three-day Eid holidays, as investors continued their buying spree on sector-wise stocks. However, the presence of the investors was thin on the trading floor as many investors are yet to resume businesses in Dhaka after enjoying Eid holidays while many of them executed trade over phone.
BTRC to take legal action against PSTN cos
Bangladesh Telecommunication Regulatory Commission has initiated a move to file cases against a number of public switched telephone network operators to recover the government's long pending dues from the operators. The telecom regulator initiated the move following a decision taken at a recently-held meeting presided over by BTRC chairman Shahjahan Mahmood.
Prices of rawhide, skins fall sharply this year
The prices of rawhide and skins have dropped significantly this year as a section of tanners and traders were reluctant to raise its prices. Many believe the government's announcement on keeping its prices unchanged is one of the key reasons behind the fall in the prices of rawhide and skins.
Govt retakes eight mills as private operators fail
The government has taken back eight jute and textiles mills from their private entrepreneurs as the latter breached the major terms and conditions of privatisation, officials said. Failure to create jobs, keeping mills closed for long time, converting some of the divested mills into different production units and even selloff of land are construed as a gross breach of the deals.
BBN/SSR/AD