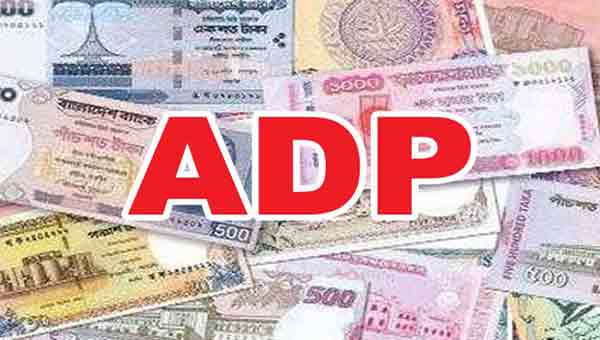 Dhaka, Bangladesh (BBN) – The BBN (Bangladesh Business News) has prepared the morning business round up compiling reports, published by different newspapers and news portals in Bangladesh.
Tk 1 lakh for each project
Some 64 projects, many of which are important infrastructure ones, got just Tk 1 lakh each this fiscal year in a bizarre move by the government that has presented its most expansive development budget yet of Tk 1.80 lakh crore. People do not benefit from these token allocations as it will further delay the implementation of the projects, said Ahsan H Mansur, executive director of the Policy Research Institute.
Japan places dos necessary to expedite execution
Japan has urged Bangladesh to conduct feasibility studies properly before it takes up development projects to avoid cost and time overrun, officials said on Monday. Bangladesh's largest bilateral development partner also urged the government not to change project directors frequently.
Bangladesh's outlook 'stable': Moody's, S&P, Fitch
Three global ratings agencies have rated Bangladesh's outlook as stable, reflecting that upside and downside risks are well-balanced. The agencies –Moody's Investors Service, Standard & Poor's (S&P) and Fitch Ratings–have also identified poor governance standards and weak financial health as risk factors for the country's banking sector, particularly for public banks.
Technical glitch holds back LNG supply yet again
Three months into the import of country's first consignment of liquefied natural gas (LNG), the authorities concerned are still struggling to supply the gas to the national gas network. This delay is attributed to a tube leakage and officials are now saying that it may take another 20 days to get the LNG facilities ready to supply the imported gas to the national network, reports UNB.
Ensure foreign taxpayers have NBR certificates before allowing DTAA benefits
Bangladesh Bank on Monday asked all banks to ensure that foreigners have clearance certificates from the National Board of Revenue before allowing them tax benefits under double taxation avoidance agreement. Foreign Currency Policy Department of the central bank in a letter to the head offices of approved dealer banks suggested that the banks make sure that the taxpayers had NBR certificates before allowing them to send money back to their home countries under the agreement.
Bangladesh's stocks edge up after bumpy ride
Bangladesh's stocks ended marginally on Monday after volatile trading as most of the investors were active both sides of trading fence amid ongoing earnings declarations. Brokers said some investors continued their buying appetite on sector specific shares while risk-averse investors booked profit on bank and power stocks.
Apparel to gain from Sino-US trade row
The ongoing trade war between the US and China will be beneficial for Bangladesh's garment sector as the American brands will place more work orders here to branch out their sourcing, according to a new survey. Respondents in the '2018 Fashion Industry Benchmark Study' expressed more interest in expanding sourcing from Bangladesh in the next two years as they actively seek China alternatives.
PM orders full investigation
The Anti Corruption Commission (ACC) on Monday formed a committee to probe the coal disappearance issue, leading to forced closure of Barapukuria power plant. The latest move comes after a team of the commission's Dinajpur office found primary signs of irregularities through a visit to the state-run Barapukuria Coal Mining Company Ltd (BCMCL).
BBN/SSR/AD