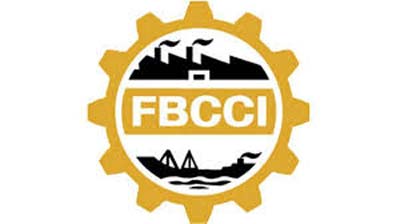 Dhaka, Bangladesh (BBN) – The BBN (Bangladesh Business News) has prepared the morning business round up compiling reports, published by different newspapers and news portals in Bangladesh.
Apex trade body to seek cut in corporate tax rates
The country's apex trade body is set to propose upward adjustment of tax-free threshold for individual taxpayers, reduction in the corporate tax rates and withdrawal of advance tax for import of raw materials for the upcoming budget.
Stocks tumble to 27-month low
Dhaka stocks sank to a 27-month low yesterday, compelling aggrieved investors to stage a hunger strike in front of the Dhaka Stock Exchange building. The DSEX, the benchmark index of the DSE, dropped 62.73 points to close at 5,175.46.
Benefits to defaulters cause cost of capital hike for good borrowers
Economist Rehman Sobhan on Monday said that the cost of capital for small and good borrowers became higher due to relaxed loan scheduling facility for willful defaulters.
Nirapon, a platform of 21 RMG brands, launched
Nirapon, a platform of 21 foreign RMG brands, has officially launched in Dhaka on Monday. The launching program took place on Monday, where it was pledged to help building capacity towards a locally sustainable culture of safety in RMG factories, and work to keep up the safety achievements, the country's garments sector has so far made.
SMP Restriction: GP call rate to rise by 5 paisa/minute
Grameenphone subscribers' minimum call rate is set to increase by 5 paisa a minute to Tk 0.50 as part of restrictions imposed on the operator for being declared a significant market power. Currently, the minimum call rate for operators is Tk 0.45 a minute and after adding the value-added tax and other duties the charge goes up to Tk 0.54 to any operator.
Sheikh Fahim elected FBCCI president without any voting
Sheikh Fazle Fahim was on Monday elected president of Federation of Bangladesh Chambers of Commerce and Industry for the next two-year term (2019-2021) without facing any voting. The FBCCI Election Board on the day officially announced the names of president, a senior vice-president and six other vice-presidents elected uncontested as there were no rival contestants for the posts.
Get land pricing right to make SEZs viable
Experts at a discussion suggested Monday the revision of land prices, development of human resources and inclusion of small and medium enterprises in special economic zones (SEZs) to get the desired outcomes through industrialisation.
Lawmakers: Next budget should be meaningful and participatory
Speakers on Sunday underlined the need for peace, equity, job creation, transport service and preparing a participatory budget which will reflect hopes, rights and aspirations of the general people. They were speaking at a model parliament session tilted "People's Budget Assembly 2019" held at the Engineers Institutions, Bangladesh (IEB).
BBN/SSR/AD