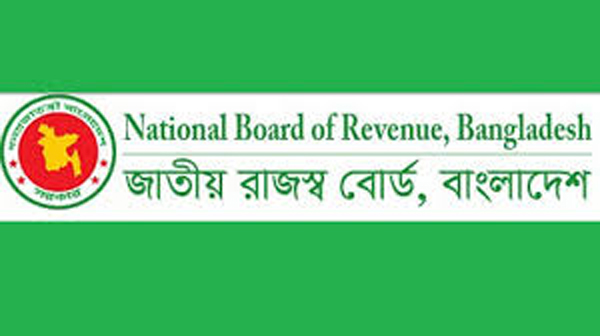 Dhaka, Bangladesh (BBN) – The BBN (Bangladesh Business News) has prepared the morning business round up compiling reports, published by different newspapers and news portals in Bangladesh.
API raw material imports to get VAT waiver until 2025
The National Board of Revenue (NBR) has exempted the import of raw materials for production of Active Pharmaceuticals Ingredients (API) from VAT payment until December 2025. In an order issued Sunday, the VAT wing of the revenue board waived 15 per cent consumption tax on the import of API raw materials and reagents.
Bangladesh Bank instructs 11 banks to provide info on top 20 defaulters
Bangladesh Bank has instructed 11 commercial banks to provide information about its top 20 loan defaulters to know more about the real condition of the country's banking sector. The banks are: Janata Bank, AB Bank, Al-Arafah Islami Bank, One Bank, Eastern Bank, Mercantile Bank, NCC Bank, Shahjalal Islami Bank, Brac Bank, Southeast Bank and Mutual Trust Bank.
Telenor, Axiata talk merger
Norway's Telenor and Malaysia's Axiata, the parent companies of Bangladesh's top two mobile operators, yesterday announced that they were in talks to combine their Asian operations. If the merger becomes successful, they will create a company with 300 million customers in nine countries, sales of about $13 billion and earnings of about $5.5 billion.
Corporate entities to be encouraged for floating bonds
Bangladesh's corporate entities will be encouraged to raise capital through issuing bonds for meeting long-term investment instead of bank borrowing, officials said. The issue was discussed at a meeting of tripartite committee, held at the central bank headquarters in Dhaka on Monday, with its chief Md Khurshid Alam in the chair.
BDT depreciates further against US$
The exchange rate of Bangladesh Taka (BDT) depreciated further against the US dollar on Monday mainly due to higher demand for the greenback for settling the import bills. The local currency depreciated by five poisha in the inter-bank foreign exchange (forex) market on the day after a week, according to market operators.
Stocks end lower after three days
Stocks slipped into the red on Monday, snapping a three-day gaining streak, as risk-averse investors opted for quick-profit on major sectors' shares. Brokers said the market faced selling pressure as investors remained mostly busy with booking quick-profit on stocks which saw price surged in the past three days rally.
NCC Bank board to discuss CEO's 'abnormal' deposits
NCC Bank will hold a special board meeting tomorrow to discuss the findings of a Bangladesh Financial Intelligence Unit (BFIU) investigation that revealed that the lender's managing director, Mosleh Uddin Ahmed, holds abnormally high deposits. Ahmed has Tk 35 crore in deposits with 11 financial institutions, including five banks, according to the BFIU's findings.
Export diversification, investment key to facing LDC graduation challenges
Trade experts on Monday stressed the need for export diversification and investment for Bangladesh for facing challenges of graduation, saying that the country would lose some trade benefits and would have to take more responsibilities following its graduation to a developing country from the least developed country.
BBN/SSR/AD