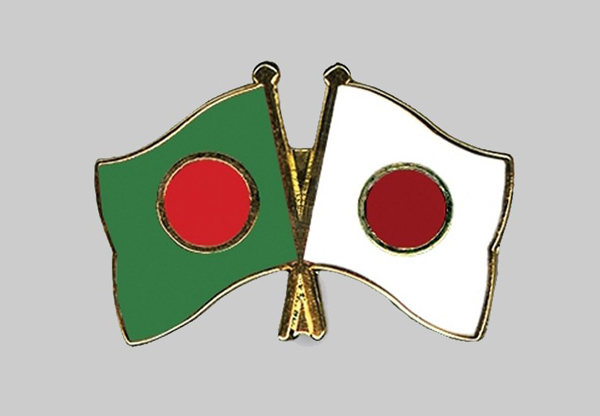 Dhaka, Bangladesh (BBN) – The BBN (Bangladesh Business News) has prepared the morning business round up compiling reports, published by different newspapers and news portals in Bangladesh.
Tokyo to sign $2.5b deal with Dhaka
Japan will sign an agreement with Bangladesh on providing $2.5 billion Official Development Assistance (ODA) during a visit of Prime Minister Sheikh Hasina to Tokyo at the end of this month.
Bankers in fear of huge pressure on call money market ahead of Eid
Bankers are in fear of more pressure on call money market ahead of Eid-ul-Fitr amid persisting liquidity crisis in banks, which has reduced investment funds and increased the tendency to borrow from the call money market. Most of the banks are facing cash crisis due to slow deposits growth and lacklustre loans recovery.
Moosa wants to bring €20b in Bangladesh
Private business firm DATCO chairman Moosa Bin Shamsher, who grabbed the headlines time and again claiming to be a multi-billionaire, has applied for permission to bring about €20 billion to Bangladesh claiming that international arms business earned him the money.
Bangladesh sets to approve BDT 2027bn ADP for FY20
Bangladesh government is set to approve a BDT 2027.21 billion original Annual Development Programme (ADP) outlay for the next fiscal year (FY) giving priority on the transport sector, officials said. The National Economic Council (NEC) will sit on Tuesday to approve the allocation for new ADP outlay for the FY 2019-20, they added.
Bangladesh's stocks slip back to red with low turnover
Bangladesh's stocks slipped back into the red on Monday, after a single-day break, as investors booked profits with major sectors' shares. The stock market came back to the red after adding 140 points in last two consecutive sessions amid profit booking sell pressure from the shaky investors, according to market operators.
Time for RMG to be eco-correct
Before 2012, DBL Group used 120 litres of water for washing a kilogram of fabric. But by 2016, the garment maker was able to bring down its water consumption to 60 litres thanks to installation of modern technologies. This means, DBL can now save more than one billion litres of water in a year and also save more than one million kilograms of dyes and chemicals.
Poor receipts prompt govt to cut tax collection target
The government has revised the tax collection target downward to Tk 2.80 trillion for the current fiscal year following lacklustre trend in receipts, people familiar with the development said. The original target for the tax revenue collection was set at Tk 2.96 trillion.
Bangladesh to stand for ILC convention on gender-based violence
A tripartite consultative committee under the labour ministry on Monday decided that Bangladesh would stand for adopting a convention or recommendation on 'Ending Violence and Harassment against Women and Men in the World of Work' in the 108th International Labour Conference to be held next month.
BBN/SSR/AD