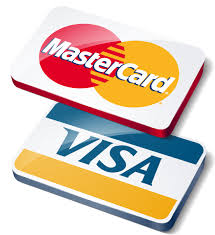 Dhaka, Bangladesh (BBN) – The BBN (Bangladesh Business News) has prepared the morning business round up compiling reports, published by different newspapers and news portals in Bangladesh.
Bank cards to be costlier
The cost for issuing new credit and debit cards will balloon 3-6 times after the government imposed fresh duty on the imported items, which the bankers say is conflicting with the Bangladesh Bank's push towards a cashless society.
Budget brushes aside banking malaise
Former finance advisor Dr A B Mirza Azizul Islam expressed on Monday his dissatisfaction over the poor attention the budget paid to address the banking sector problems. "I am extremely disappointed at the inadequate attention paid to the banking sector," he said.
NPLs of 10 banks increase alarmingly in Jan-March period
The non-performing loans (NPLs) of three state-owned and seven private banks have increased alarmingly compared to other banks during the first three months of 2019. According to Bangladesh Bank (BB) data, non-performing loans (NPLs) in the banking sector rose by Tk16,962 crore during the period of January-March. NPLs of 10 banks rose by Tk11,881crore, or 70.04 % of the total.
5pc advance tax on all imports in proposed budget
Businesses will have to pay 5 per cent advance tax or AT — a value-added tax — on imported items ranging from capital machinery to essential consumer goods if the proposed budget is passed. Finance minister AHM Mustafa Kamal has proposed to impose the AT, scrapping advance trade VAT, at commercial and import stages.
Bangladesh's prime index dips below 5,400-mark
Bangladesh's stocks decreased further on Monday, the second day after unveiling the national budget, as investors were disappointed on some budget proposals. DSEX, the prime index of the Dhaka Stock Exchange (DSE), settled at 5,375, shedding 55.54 points or 1.02 per cent over the previous session.
What is cash incentives on exports
Cash incentives are given to selected export sectors in order to encourage exports in accordance with the export-led economic growth strategy of the country. The sectors to enjoy such cash incentives and the respective rates to be provided are updated every year through circulars issued by the Bangladesh Bank.
No liquidity crisis in banking sector: PM
Prime Minister Sheikh Hasina told on Monday Parliament that there is no liquidity crisis in the banking sector insisting that certainly there is money in banks, reports UNB. "It's said there's no money in the banks. Why don't they (the banks) have money? Of course, the money is there. But, there is no money to be looted," she said.
Transport operators to face higher tax
Road and water transport operators are set to face 25 percent higher taxes on their earnings from next fiscal year as the revenue authority feels tax collection from the transport sector is not up to the mark. "We get insignificant amount of taxes, especially from the land transport sector, although its share in GDP is quite high," said a senior official of the National Board of Revenue requesting anonymity.
BBN/SSR/AD