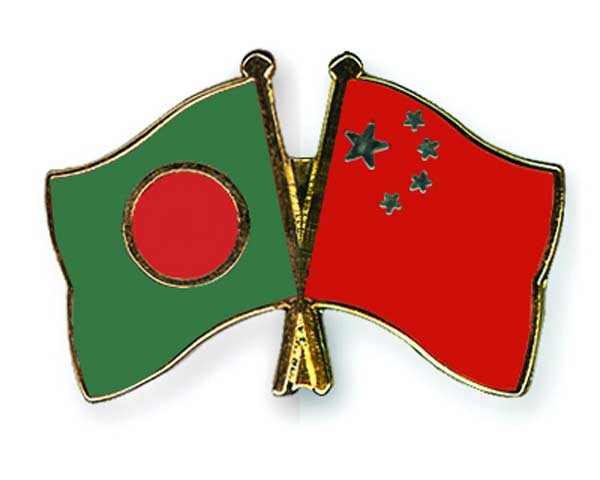 Dhaka, Bangladesh (BBN) – The BBN (Bangladesh Business News) has prepared the morning business round up compiling reports, published by different newspapers and news portals in Bangladesh.
Trade with China trebles in a decade
Bilateral trade between Bangladesh and China trebled to nearly $12 billion in the past decade thanks to the soaring imports by industrialists and businesses. Trade between the two nations, which was $3.51 billion in 2008-09, rose to $12.38 billion in 2017-18.
Profits of banks rise in H1 despite higher NPLs
Operating profits of the private commercial banks (PCBs) showed an upturn in the first half (H1) of 2019 although the volume of classified loans is on the rise, bankers said. Of 40 PCBs, 19 marked an upward trend in operating profits, while no bank witnessed downturn, according to provisional data for the six-month period from this January to June.
Review of projects under Indian LoCs tomorrow
Officials of Bangladesh and India will sit tomorrow (Wednesday) in Dhaka to review the progress of projects taken up under the three Indian lines of credit (LoCs), officials said on Monday. The meeting comes against the backdrop of struggling Khulna-Mongla railway project being implemented under the Indian LoCs.
Gas price hike to hit manufacturing sector hard: businesses
Business leaders on Monday strongly opposed the latest gas price hike and said that the jump in gas tariff would hurt the country's manufacturing sector and the sector's productivity would fall. They said that the country's export sector would lose its competitiveness in the global market as a high jump in gas tariff would increase production cost.
Govt estimates 13.42% export growth in FY19
Export Promotion Bureau (EPB) has estimated $41.59 billion export earnings in the just concluded 2018-19 fiscal year, up by 13.42% from last fiscal year. The projection has been based on the average monthly export performance from July to May, a top EPB official said.
Remittance inflow hits record $16.4b in FY19
Remittance inflow hit record $16.4 billion in the immediate past fiscal year 2018-2019 as appreciation of dollar and devaluation of Taka in the country stimulated expatriates to remit money through legal channels. Apart from receiving record amount of remittance in FY19, Bangladesh received highest $15.32 billion remittance from expatriates in the fiscal 2014-2015.
Uncertain demand for cotton cloud outlook for 2019/20
Cotton consumption will outpace production by 1.0 million tonnes in 2018/19, with projected totals of 26.7 million tonnes and 25.7 million tonnes, respectively if the trends continue. According to latest report on cotton, prepared by the International Cotton Advisory Committee (ICAC), major producers including the USA, Pakistan and Australia suffered production losses due to poor weather conditions and lack of available water.
DSEX adds 36 points in H1 amid volatile trading
Stocks posted a slight gain in the first half of the 2019 despite the year started with shining streak amidst post-election buoyancy. DSEX, the prime index of the Dhaka Stock Exchange (DSE), to 5,950 within 18 days after the national election on the back of a significant increase in the participation of investors.
BBN/SSR/AD