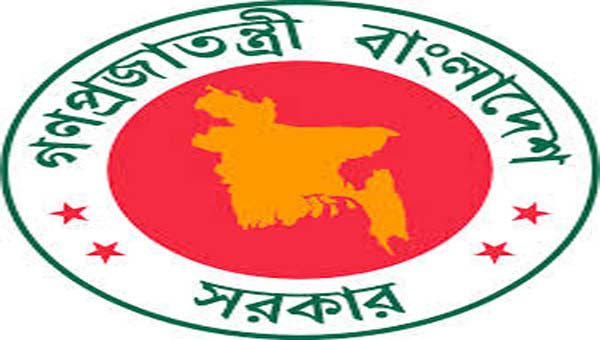 Dhaka, Bangladesh (BBN) – The BBN (Bangladesh Business News) has prepared the morning business round up compiling reports, published by different newspapers and news portals in Bangladesh.
State-owned Autonomous Institutions: Govt to utilise 'idle money'
The cabinet yesterday approved a draft law that would allow the government to use "idle funds" of state-owned organisations for development work. There are 68 state-owned autonomous organisation which have Tk 2,12,100 crore deposited in banks, said Cabinet Secretary Mohammad Shafiul Alam after the meeting chaired by Prime Minister Sheikh Hasina.
Bangladesh tops GDP growth in last 10 years
Bangladesh has topped the growth in Gross Domestic Product (GDP) in the last 10 years since 2009, according to the recently released Spectator Index. This was discussed at the Cabinet meeting held at the Bangladesh Secretariat on Monday with Prime Minister Sheikh Hasina in the chair.
Bangladesh, India to form expert group to work out trade remedies
Bangladesh and India have agreed to establish an expert group on trade remedy measures to hold consultations on disputes related to anti-dumping duty, countervailing duty and safeguard measures before taking legal steps by any of the countries. A memorandum of understanding on establishment of a framework of cooperation in the areas of trade remedial measures, under which the expert group will be formed, will be signed in this connection.
Inflow of remittance crosses $3.0b in two months
The inflow of remittances crossed US$3.0 billion in the first two months of the current fiscal year (FY), 2019-20 following celebration of the Eid-ul-Azha. The flow of inward remittances rose by nearly 13 per cent to $3.08 billion during the July-August period of FY '20 from $2.73 billion in the same period of the previous fiscal.
Bangladesh's stocks extend losing streak for fourth days
Bangladesh's stocks extended the losing streak for the fourth straight session on Monday as risk-averse investors continued their selling spree on large-cap stocks. Lack of investors' confidence, telecom regulator's strict stance towards Grameenphone, soaring non-performing loans coupled with falling foreign portfolio investment triggered further sell-offs, according to market operators.
T-shirt tops RMG exportables
Value addition has helped the country's knitwear makers turn T-shirt into the top export item among basic garments, surpassing trousers. Industry insiders owed this rise in the locally manufactured T-shirt export earnings to a shift in orders to Bangladesh from China for its rising production costs.
Strike halts container movement at Ctg port
Container movement at the Chattogram port remained suspended for nine hours yesterday as workers associated with articulated lorries went on strike demanding the arrest of a fellow's killer. The strike was withdrawn at 2:00pm by the Chattogram Prime Mover-Trailer Sramik Union after police and district administration informed them that the accused had been arrested upon surrendering at a court.
Leather companies' shares suffer
Environmental non-compliance at Savar Leather Industrial Park and recent crisis over the rawhide of sacrificed animals have put an adverse impact on shares of leather and leather goods manufacturing companies listed with the country's stock exchanges. According to Dhaka Stock Exchange (DSE) data, share prices of five companies out of six listed companies involved in tannery industry witnessed decline after Eid-ul-Azha, when the biggest number of rawhide is collected.
BBN/SSR/AD