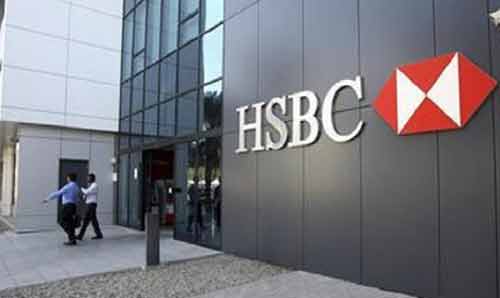 Dhaka, Bangladesh (BBN) – The BBN (Bangladesh Business News) has prepared the morning business round up compiling reports, published by different newspapers and news portals in Bangladesh.
Businesses expect robust growth next year
As high as 97 percent of business enterprises in Bangladesh said they would expand their operations next year, buoyed by a strong economy and positive international trade prospects, according to the HSBC's flagship Navigator report. "Bangladeshi businesses are brimming with confidence," said the report, which was launched globally yesterday.
First Taka bond listed on London Stock Exchange
The first-ever Bangladeshi Taka-denominated bond titled "Bangla Bond" was listed on the London Stock Exchange (LSE) on Monday which will help Bangladesh raise money from overseas investment, reports UNB. The International Finance Corporation (IFC), a sister concern of the World Bank, floated the bond, said the Bangladesh High Commission in London on Monday.
NBR widens area of container e-tracking
The National Board of Revenue has widened the area of using electronic seal and lock, an e-tracking technology, in export and import containers to enhance security of the containers and prevent duty evasion. The provision of using electronic seal and lock now will be applicable to all containers, cargos, covered vans, trucks, railway wagons, cargo vessel hatches engaged on both ways of transport of export and import goods, transit and transshipment products between customs ports and other customs stations, export processing zones and economic zones.
Committee to make short-list soon to hire BB DG
The government-formed search committee for appointing a deputy governor of the Bangladesh Bank (BB) will prepare a short-list from 22 applicants in line with the recruitment circular shortly. The decision was taken at a meeting of the committee, held at the central bank headquarters in Dhaka on Monday with its convener and Palli Karma-Sahayak Foundation (PKSF) Chairman Qazi Kholiquzzaman Ahmad in the chair.
Bangladesh's stocks post marginal gain
Bangladesh's stocks posted a marginal gain on Monday as investors continued to show their buying interest on sector-wise shares based on latest earnings disclosure. DSEX, the prime index of the Dhaka Stock Exchange (DSE), went up by 9.55 points or 0.20 per cent to settle at 4,781, over the previous session.
China's top co to help develop BD's financial market base
Kingdom Technology, a leading financial technology provider in China, showed keen interest to develop Bangladesh's financial market infrastructures in collaboration with local firms. "We like to enter Bangladesh very soon for providing technological support for financial sectors like capital market and banks," Xu Minbo, founder and executive director of the Kingdom Technology, told a group of Bangladeshi journalists on Friday in Shenzhen.
GP alleges BTRC disobeying court order
Mobile phone operator Grameenphone on Monday alleged the Bangladesh Telecommunication Regulatory Commission disobeyed a court order that barred the commission from taking any measure against the operator for recovering an audit claim. The mobile phone operator made the allegation at a discussion with reporters in a city hotel on Money.
'Bangladesh needs sustainable value chain to lead global apparel market'
"Bangladesh needs to put emphasis on three key issues—products development, efficiency enhancement and sustainability in manufacturing to take the lead in the world apparel export," Ziaur Rahman, country manager of Swedish retail giant H&M for Bangladesh, Pakistan and Ethiopia, told DhakaTribune's Ibrahim Hossain Ovi in an interview.
BBN/SSR/AD