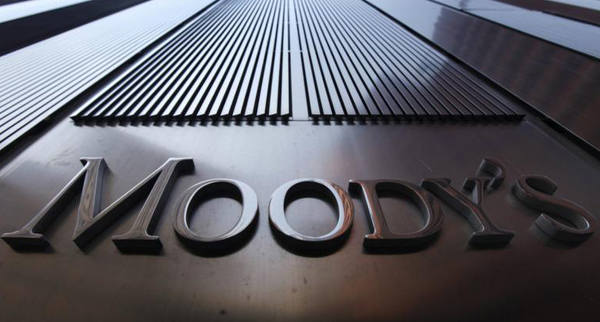 Dhaka, Bangladesh (BBN) – The BBN (Bangladesh Business News) has prepared the morning business round up compiling reports, published by different newspapers and news portals in Bangladesh.
Moody's projects grim picture of banking sector
The asset quality of the country's banks will deteriorate further in coming days unless poor governance and loan recovery status improve. Moody's Investors Service, a leading international credit rating agency, made the projection in its report released on November 29 from Singapore.
Govt. higher bank borrowing may continue
The government's higher bank borrowing may continue in the coming months if the lower revenue collection along with the ongoing falling trend in sales of national savings certificates persists. The Ministry of Finance (MoF) is set to make a net borrowing of more than BDT 45 billion from the country's banking system in December to partly meet its budget deficit.
China offers $2.13b fresh loans for two projects
China will sign agreements by next June to provide $2.13 billion in loans for two more projects, including one on the construction of the Dhaka-Ashulia elevated expressway. This was finalised at the maiden meeting of a Bangladesh-China joint working group at the auditorium of the National Economic Council yesterday, said a finance ministry official.
Number of tax returns from new taxpayers poor this year
The number of income tax returns, submitted by individual taxpayers until the deadline (December 01), remained far below taxmen's expectations. The number increased by only 0.1 million this year despite several efforts on the part of the taxmen, countrywide survey and tax fairs included.
Bangladesh's stocks snap five-day winning streak
Bangladesh's stocks slipped into the red on Monday, snapping a five-day winning streak, as risk-averse investors went on selling binge on sector-wise issues. DSEX, the prime index of the Dhaka Stock Exchange (DSE), went down by 24.21 points or 0.50 per cent to close at 4,734, after adding 70 points in the five consecutive sessions.
HC rules over same facility for NBFIs
The High Court issued on Monday a rule upon the bodies concerned of the government to explain in four weeks as to why the inaction and failure to publish similar type of circular like BRPD Circular No. 5 dated May 16, 2019. The circular allowed defaulters to reschedule their defaulted loans upon a down payment of just two per cent of the total loan, for the non-banking financial institutions (NBFIs) should not be declared illegal.
Govt to build mega fertiliser factory
Bangladesh is going to set up a massive urea fertiliser plant at a cost of $1.3 billion, equivalent to over Tk 11,000 crore, by availing the finance as loan from three foreign financial institutions. The amount from the Japan Bank for International Cooperation (JBIC), Bank of Tokyo-Mitsubishi UFJ (MUFG Bank) and Hongkong and Shanghai Banking Corporation (HSBC) will be the country's largest ever foreign currency loan.
Remittance to MFS: Single transaction ceiling Tk1.25 lakh
The Bangladesh Bank (BB) has asked scheduled banks to transfer Bangladeshi expatriates' wage, coming through the banking channel, directly to the beneficiary's mobile financial service (MFS) account. In this case, the BB has imposed a ceiling up to Tk1.25 lakh including principal remitted amount and cash incentives for every single transaction.
BBN/SSR/AD