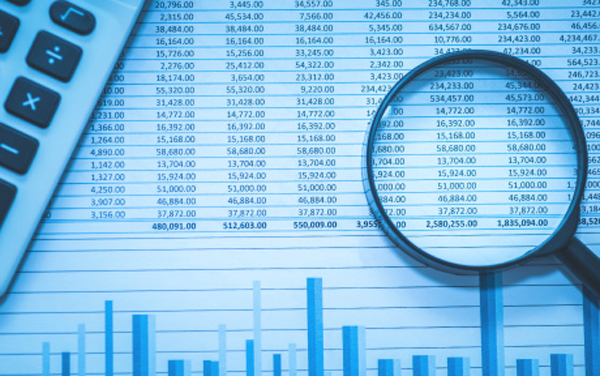 Dhaka, Bangladesh (BBN) – The BBN (Bangladesh Business News) has prepared the morning business round up compiling reports, published by different newspapers and news portals in Bangladesh.
Economy facing headwinds as key indicators in red zone
The economy is going to get into a quagmire as shortfall in revenue collection and excessive bank borrowing are set to thwart its growth target, economists fear. Continuing fall in export earnings has aggravated the already sagging economy, they add.
Trade deficit widens
Trade deficit widened slightly in the first four months of the fiscal  year when exports fell more than imports, a development that has exposed the sluggishness of the economy. Between July and October, trade deficit, a situation when imports exceed exports, stood at $5.62 billion, up 5.58 percent year-on-year, according to data from the central bank.
Garment exporters demand 5pc cash incentive against dollars
The finance ministry will send four officials to India, Thailand, Vietnam and Indonesia to assess the feasibility of the demand made by the country's readymade garments exporters for five per cent cash incentive against dollars they earn. Finance ministry officials said that the officials, each of them whom would visit one country, were mainly tasked with assessing the measures taken by India, Thailand, Vietnam and Indonesia in providing incentives to their respective apparel sectors.
BB's committee to finalize report soon
The Bangladesh Bank (BB)'s high-powered committee is going to finalize its report within a couple of days with recommendations how to bring down the industrial lending rate to single-digit from the existing level. Actually, the seven-member committee, headed by BB deputy governor S M Moniruzzaman, is now trying to explore different options to minimize possible adverse impact on the banking sector after slashing the interest rates on industrial loans.
Bangladesh stocks dip further amid lower trading
Bangladesh's stocks plunged further on Monday as worried investors continued their selling binge on major sectors issues amid growing concern over the country's overall economic situation. DSEX, the prime index of the Dhaka Stock Exchange, went down by 62.25 points or 1.35 per cent to close at nearly 40 months low at 4,533 since August 31, 2016.
Trades with Nepal, Bhutan allowed thru 3 more LCSs
The National Board of Revenue has allowed import and export business with Nepal and Bhutan through three more land customs stations to facilitate Bangladesh's trades with the two South Asian countries. Customs wing of the revenue board on December 1 widened the scope for international trades with the countries through Tamabil in Sylhet, Chilmari in Kurigram and Nakugaon in Sherpur land customs stations, amending the previous statutory regulatory order on import and export through the LC stations using Indian territories.
Time to invest in Bangladesh
International investors should look at Bangladesh as a lucrative investment destination as the fast-growing country offers immense growth opportunities, said Toshiro Kudama, chief executive officer of Jera Asia. "Bangladesh is very promising and stabilised. I think it's time to come to Bangladesh," he told The Daily Star in an interview in Dhaka recently.
Payra coal-fired power plant commissioning faces delay
The partial commissioning of the Payra 1,320-megawatt (MW) thermal power plant project in Patuakhali is being delayed due to technical reasons, sources said. The delay is being caused by the non-availability of transmission line needed to evacuate electricity generated by the plant.
BBN/SSR/AD