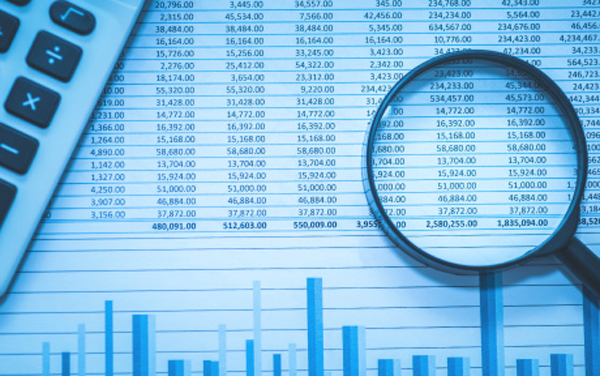 Dhaka, Bangladesh (BBN) – The BBN (Bangladesh Business News) has prepared the morning business round up compiling reports, published by different newspapers and news portals in Bangladesh.
ADR Ratio: 10 banks overshoot BB lending instructions
Ten banks, both private commercial and state-run, lent aggressively in November last year bypassing the Bangladesh Bank (BB) criteria, exposing them to risk in the already battered banking sector. While most of the scheduled banks remained cautious in lending and collecting fresh deposit ahead of a dictated deposit-lending regime beginning April, the roles of the banks concerned for excessive lending have irked the central bank.
20 PCBs slash interest rates on deposit
Nearly 20 private commercial banks (PCBs) have already lowered the interest rates on fresh deposits by keeping their lending rates unchanged. The PCBs have slashed their interest rates on deposit around 2.0 percentage points as part of their 'preparation' ahead of the execution of the single-digit interest rate on both lending and deposit.
'Made in Bangladesh' smartphones to rule the roost soon
Bangladesh is on its way to becoming self-reliant in smartphone production by the year end, with locally manufactured handsets now ruling the roost. And by 2022, the country will add another product to its export basket: smartphone, according to estimates. Most of the top brands have raised their game to meet the entire domestic demand from their plants in the country, while all the basic phones the country needs will be made locally within another one year, plant owners said.
RMG exporters facing troubles in registering with EU GSP process
Readymade garment manufacturing groups with multiple companies but one tax identification number are facing troubles in getting registration numbers required for the units for enabling automated certification system for European Union GSP due to an EU regulation. They are in apprehension that export might hamper in the EU as only one registered exporter (REX) number was given against each taxpayer identification number but many of the companies were running one more entities against a TIN number.
Bangladesh stock index dips below 4,500-mark again
Bangladesh's stocks slipped back into the red on Monday, snapping a three-day gaining streak, as cautious investors went on selling binge on sector-wise issues. DSEX, the prime index of the Dhaka Stock Exchange, went down by 35.18 points or 0.77 percent to settle at below 4,500-mark to 4,493, after adding 120 points in the past three sessions.
BDF meet begins in city tomorrow
Bangladesh's key donors sit with top policymakers and officials tomorrow (Wednesday) in Dhaka to get an update on the country's development plans and programmes. The two-day parley, known as the Bangladesh Development Forum (BDF), will be opened by Prime Minister Sheikh Hasina at the Bangabandhu International Conference Centre in the city, secretary to the Economic Relations Division, ERD, Monowar Ahmed said.
Renata to set foot in the US this year
Renata is set to become the third local drug maker to export products to the tightly regulated US market, in a testament of the advances Bangladesh's pharmaceutical industry have made over the years. "I hope it will create a huge opportunity for us," said Md Jubayer Alam, Renata's company secretary.
NBR plans lottery incentive for consumers against VAT receipts
The National Board of Revenue will arrange lottery for consumers to create awareness among them about receiving electronically generated VAT invoice through electronic fiscal device (EFD) under the VAT online system. The lottery will be conducted once in every two months and a total of 20 winners among the registered consumers will receive prize bond worth Tk 2.25 lakh, according to the plan of the revenue board.
BBN/SSR/AD