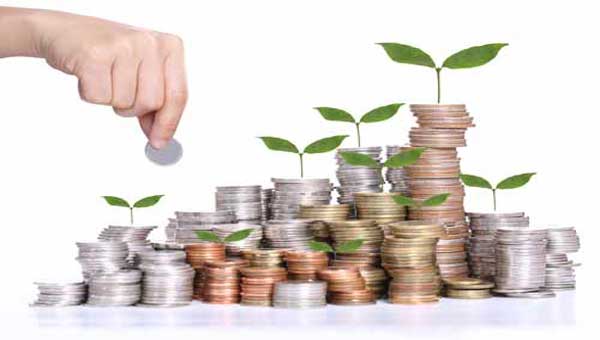 Dhaka, Bangladesh (BBN)– The board of directors of Union Capital Limited has recommended 10 per cent stock dividend for the year ended on December 31, 2016, said an official disclosure on Monday.
The final approval of shareholders will come during the annual general meeting (AGM) scheduled to be held on June 15 at 11am at the Spectra Convention Centre.
The record date for entitlement of dividend is on May 31.
The company has also reported consolidated earnings per share (EPS) of BDT 1.44 for the year ended on December 31, 2016 as against BDT 1.31 in the previous year.
Consolidated net asset value (NAV) per share stood at BDT 17.80 for the year ended on December 31, 2016 as against BDT 17.53 a year ago.
And consolidated net operating cash flow per share (NOCFPS) stood at BDT 3.08 for the year ended on December 31, 2016 as against BDT 2.92 for the same period of the previous year.
There will be no price limit on the trading of the shares of the company today following its corporate declaration.
Each share of company, which was listed on the Dhaka bourse in 2007, closed at BDT 27.60 on Sunday at DSE.
In 2015, the company disbursed 5.0 percent cash and 7.0 percent stock dividend.
The company's paid-up capital is BDT 1.42 billion and authorised capital is BDT 2.0 billion, while the total number of securities is 142.29 million.
Sponsor-directors own 45.95 percent stake in the company, while institutional investors own 15.50 percent, foreigners 0.17 percent and the general public 38.38 percent as on March 31, 2017, the DSE data shows.
Established in 1998, Union Capital Financial Group is a diversified financial service provider based in Dhaka. UCL has operations in both the principal segments of financial market: Capital market and financing & investment activities.
Together with its principal subsidiaries, UniCap Securities Limited and UniCap Investments Limited, UCL Group offers a wide range of complementary investment products like term/lease finance, SME finance, real estate finance, equity finance, etc., brokerage services, issue management, underwriting, portfolio management and corporate advisory services.
UCL has 7 offices located in Dhaka, Chittagong, Sylhet, Madhabdi and Tongi. UCL is a publicly traded company listed on both the Dhaka and Chittagong Stock Exchange.
Union Capital Group is a fast growing financial institution in the community. The company's mission is to be the best run, customer focused, integrated financial institution with a unique and inclusive employee culture.
The company is also committed to returning superior value to the stakeholders. The company will achieve this through leadership in innovation, an absolute focus on customers and operational excellence.
BBN/SSR/SR