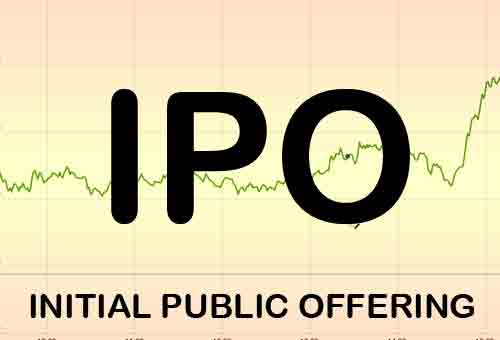 Dhaka, Bangladesh (BBN) – The BBN (Bangladesh Business News) has prepared the morning business round up compiling reports, published by different newspapers and news portals in Bangladesh.
Fund collection from IPOs fall to 74.18% in 2017
There has been a sharp decline in using Initial Public Offerings (IPO) for fund raising this year. It fell by 74.18% to Tk219.25 crore which is the lowest since 2009. Dhaka Stock Exchange (DSE) records show that a total of six companies and a mutual fund has raised Tk219.25 crore this year, which was Tk849.30 crore in 2016. After the stock market crash in 2010, IPOs saw the highest fund raising of Tk1677.71 crore in 2011.
Import orders double in five months
Overall import orders almost doubled in the first five months of this fiscal year as opening letters of credit (LC) for bulk purchase for Rooppur Nuclear Power Plant (NPP) gave a spurt. By official count, the opening of LCs, generally known as import orders, rose by 91.25 per cent or US$17.06 billion to $35.75 billion during the July-November period of the FY 2017-18 from $18.69 billion in the corresponding period of FY 17.
Incoming BGMEA chief decided, but not by ballot
The Bangladesh Garment Manufacturers and Exporters Association is set to get a fresh batch of leaders next year but like last time there will not be an election to select them — as per the wishes of a section of influential businessmen. Usually, the general members of the BGMEA vote to elect the leaders of the garment sector's apex trade body for a two-year tenure.
Tax offices asked to stop 'blank order sheet signature' practice
The National Board of Revenue has instructed its income tax offices not to take any signature from taxpayers and their authorised representatives on blank order sheet and ensure tax-friendly environment at the tax offices. Taxes legal and enforcement wing of the revenue board on December 17 issued an eight-point instruction to its 31 income tax commissioners following demands of practicing tax lawyers.
Regulator moves against oil import price-fixing
The energy regulator asked the power board to gather information about international oil prices before making payment to private importers to check alleged price-fixing and money laundering. Sources said the Bangladesh Energy Regulatory Commission (BERC) gave the directive to the state-run Bangladesh Power Development Board (BPDB) following widespread allegations about the above-mentioned irregularities.
A stellar year for ICT
Bangladesh's ICT sector will bid farewell to 2017 on a high note as the year saw digital services thrive, exports hit a new peak and local companies go global. Experts and entrepreneurs termed the passing year as 'dynamic' as the whole digital ecosystem progressed to the next level.
Wata Chemicals' MD fined for breaching securities rules
The Bangladesh Securities and Exchange Commission on Tuesday fined Wata Chemicals Limited managing director Nazrul Islam Tk 5 lakh for breaching securities rules. The capital market regulator imposed the penalty at a commission meeting presided over by its chairman M Khairul Hossain, a BSEC news release said.
2017 in review: Power generation continues to grow, and so does price
Bangladesh's power generation capacity was 4,942MW when the Awami League-led government took office in 2009. Over the years, the capacity has increased to over 13,000MW. With increased power production, the price was also raised many times, leading to dissatisfaction among consumers. But despite all the headway, people continue to suffer from regular power cuts.
BBN/SSR/AD