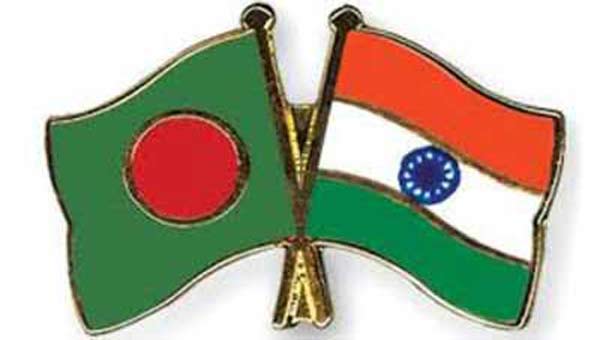 Dhaka, Bangladesh (BBN) – The BBN (Bangladesh Business News) has prepared the morning business round up compiling reports, published by different newspapers and news portals in Bangladesh.
Tk 848cr project approved to widen road to boost Indo-Bangla trade
The government yesterday took up a Tk 848.3 crore project to widen a road that would broaden bilateral trade between India and Bangladesh. It came as the Executive Committee of the National Economic Council (Ecnec) approved seven projects involving Tk 3,461 crore.
Alibaba to help Bangladeshi SMEs heal pandemic shock
Alibaba, the world's largest wholesale e-commerce platform, will help Bangladeshi small and medium enterprises (SMEs) – the hardest hit businesses in the pandemic – to go online to explore opportunities in the international wholesale market with ease. The online retail giant will provide Bangladeshi businesses with concessional onboarding facilities, free business development support, mentoring, and training to become online global suppliers.
67% of SMEs forced to shut businesses due to Covid-19
About 67% of Small and Medium Enterprises (SME) in the country face a shut down of their business operations due to Covid-19, finds a Business Initiative Leading Development (Build) survey. Build Chief Executive Officer Ferdaus Ara Begum presented the survey report in a virtual meeting on Tuesday. Build and the United Nations Industrial Development Organization (UNIDO) jointly conducted the survey in April this year.
Stocks likely to rebound due to expansionary MPS: BB report
The Bangladesh Bank has said that the country's capital market is likely to rebound in the coming months due to the expansionary monetary policy announced by the central bank for the fiscal year 2020-2021 along with restoration of normal economic activities. The BB made the projection in its monthly report for July titled 'Capital Market Development in Bangladesh' published on Tuesday.
Bangladesh's stocks extend losses as profit booking continues
Bangladesh's stocks extended the losing spell for the two consecutive sessions on Tuesday as risk-averse investors continued their profit booking sell-offs on major sector shares. DSEX, the prime index of the Dhaka Stock Exchange, went down by 1.35 per cent or 64.93 points to settle at 4,720, after witnessing volatility throughout the session.
BD to seek Oxford vaccine from India
Bangladesh will seek access to the Oxford vaccine from India, said officials. The Serum Institute of India has a manufacturing partnership for a Covid-19 vaccine of the Oxford University. The institute is due to start trials of the vaccine at some selected research centres in India this week.
Banks asked to restore normal banking activities
The Bangladesh Bank on Tuesday asked the country's scheduled banks to restore normal banking activities and to ensure seamless banking activities by scrapping roster-based weekly duty of bank employees. The central bank issued a circular in this regard on the day with an immediate effect, scrapping a number of provisions in its previous circular issued in March to facilitate banking transactions and services during a nationwide shutdown from March 29 to May 30 amid the coronavirus outbreak.
Around 1.7m youths may lose jobs in 2020 for pandemic
Around 1.7 million youths in Bangladesh may lose jobs this year due to the Covid-19 pandemic if the virus containment measures continue to be in force for six months, predicts an international study. The report, jointly published by the Asian Development Bank (ADB) and the International Labour Organisation (ILO) on Tuesday, also shows the pandemic might cause job losses to about 1.18 million youths in the three-month virus containment.
BBN/SSR/AD