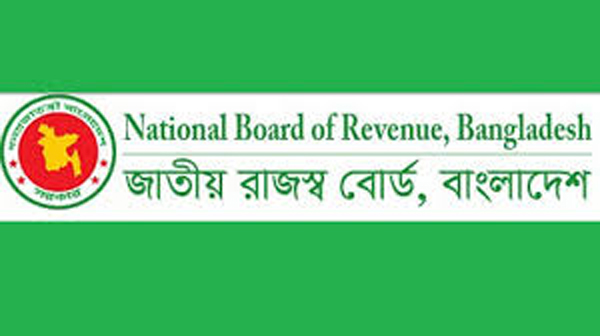 Dhaka, Bangladesh (BBN) – The BBN (Bangladesh Business News) has prepared the morning business round up compiling reports, published by different newspapers and news portals in Bangladesh.
Jan tax revenue shortfall widens
Tax revenue collection shortfall became even bigger in January last and stood at around Tk 333.03 billion until January of the current fiscal year (FY), 2018-19. A notable gap in VAT and customs duty mobilisation is largely responsible for the rise in tax revenue shortfall.
Bangladesh assigns lawyer to deal with RCBC's case
Bangladesh has assigned a lawyer to look into all legal issues including a defamation suit filed by the Rizal Commercial Banking Corporation (RCBC) against the country's central bank. "We've been informed about the suit, but our lawyer will look into the matter," the Financial Express (FE), a local newspaper, reported quoting one of the members of the Bangladesh delegation.
Businesses oppose gas price hike proposal
Businesses on Tuesday opposed the proposal of Titas Gas Transmission and Distribution Company for hiking price of gas and demanded predictable policy on gas and power prices saying that irrational increase in utility prices cut business competitiveness and discourage investments. Titas proposed to increase price of gas used in captive power plants, mainly run by industries, and industrial units by 96 to 132 per cent.
New jute seed ushers in hope
Scientists have developed a high yielding, fast growing jute variety that is expected to cut import dependence for seeds of the natural fibre, said officials. Named BJRI Tossa Pat-8, the breed was developed by Bangladesh Jute Research Institute (BJRI) under a genome sequencing project taken up after scientists led by Maqsudul Alam decoded the jute plant's complete set of genetic instructions in 2010.
Bangladesh's stocks edge lower despite major sectors surge
Bangladesh's stocks extended the losing streak for the second day in a row on Tuesday despite most of the sectors registered an upward trend. Risk-averse investors showed their selling binge on engineering and power stocks while price appreciation of some large-cap multinational shares saved the index from big fall, according to market operators.
Double-decker train likely in cities
The rail authorities are contemplating double-decker commuter train service between short-distance towns, aiming to carry double the existing passengers. Under the move, the Bangladesh Railway (BR) will conduct a feasibility study on the proposed intercity trains to meet high demand for such service.
ADP spending stands at 39pc in 8 months
The progress in implementation of annual development programme still has remained slow though the implementation rate slightly increased in July-February of the current fiscal year (2018-2019) compared with that in the same period of last fiscal year (2017-2018). According to the data of Implementation Monitoring and Evaluation Division of the planning ministry, 57 ministries and divisions responsible for ADP implementation spent only 39.13 per cent or Tk 70,772 crore in the eight months of this fiscal year, up 1.12 percentage points or Tk 8,400 crore on that of the same period of last fiscal year.
Multiple problems plague jute mills in Khulna, Jessore, Narsingdi
Lack of raw jute has forced 1,914 handlooms in nine nationalized jute factories across Khulna and Jessore to shut down, which in turn has caused lower production among the state-run jute factories. Upon investigation yesterday, it was found that stock of raw jute at Khalishpur's Star Jute Mill remains only for six days, while Eastern Mill's raw jute stock will run for as long as for ten days.
BBN/SSR/AD