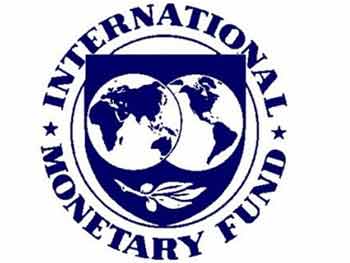 Dhaka, Bangladesh (BBN) – The BBN (Bangladesh Business News) has prepared the morning business round up compiling reports, published by different newspapers and news portals in Bangladesh.
IMF warns of revenue leakage
The government's decision to have multiple rates under the new VAT law poses significant risks of revenue leakages, said the International Monetary Fund in a recent report. The law, which was framed at the prescription of the IMF with a view to boosting revenue collection in the country that has the lowest tax-GDP ratio in South Asia, insisted on a uniform 15 percent VAT rate on all goods and services in Bangladesh save for 15 items.
Scheme finalised with 9pc interest rate
The government has finalised the default loans restructuring policy increasing interest to 9 per cent from proposed 7 per cent, said finance minister AHM Mustafa Kamal on Tuesday. The provision of down payment of 2 per cent of the outstanding loan and 12 years for clearing the loan were kept unchanged in the scheme that will come to effect in May, he said at a briefing at the planning commission.
Ensure TINs for all the clients
The National Board of Revenue (NBR) Chairman Md Mosharraf Hossain Bhuiyan urged the bourses and the insurers on Tuesday to ensure that all of their clients must possess Taxpayer's Identification Number (TIN). He said people, interested to have insurance policies or buy shares, must have TIN
Bangladesh's private sector credit growth falls in Feb
Bangladesh's private-sector credit growth decreased significantly in February as some banks, particularly private ones, faced liquidity pressure due mainly to unavailability of funds, bankers said. Credit growth came down to 12.54 per cent this February on a year-on-year basis from 13.20 per cent a month ago, showed the central bank's latest statistics released on Tuesday.
Bangladesh's stocks gain for second session
Bangladesh's stocks gained for the second consecutive day on Tuesday as optimistic investors continued their buying appetite on sector-wise shares. Investors showed their buying spree on large-cap issues amid lucrative price level while some rebalanced their portfolio ahead of quarterly earnings, according to market operators.
Cotton prices unscathed despite trade war
Fears of cotton prices soaring as a result of the US-China tariff war are unlikely to materialise, in a welcoming development for Bangladesh's textile millers. Bangladesh is almost entirely dependent on imports for its cotton requirement, making it the world's largest buyer of the natural fibre from the global market.
DCCI seeks cut in corporate tax
Business leaders made on Tuesday a set of fiscal proposals including reduction in corporate tax, raising tax-free income ceiling and keeping revenue mobilisation growth within 20 per cent. In pre-budget discussion meetings with the National Board of Revenue (NBR), office-bearers of Dhaka Chamber of Commerce and Industry (DCCI) and Bangladesh Chamber of Industries (BCI) also recommended the revenue board allow tax-free investments in research and development (R&D).
BGMEA demands exemption of tax at source
Export oriented apparel makers demanded exemption of tax at source for next five years to remain competitive in the global export markets. Currently, the apparel exporters are paying 0.25% tax at source.
BBN/SSR/AD