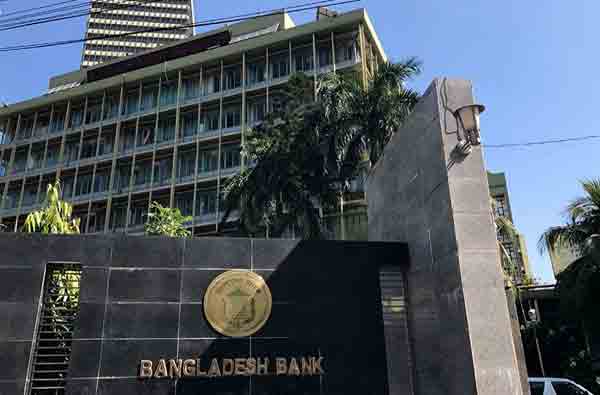 Dhaka, Bangladesh (BBN) – The BBN (Bangladesh Business News) has prepared the morning business round up compiling reports, published by different newspapers and news portals in Bangladesh.
BB data server at high risk of cyber attack
The data server of the central bank is found to be at high risk of a cyber attack as hackers have reportedly again installed malware there, officials have said. Malware in the central server of the Bangladesh Bank (BB) creates scope for hacker intrusion and stealing money by placing fraudulent orders, they added.
Savings certificates become a headache: BIBM
Astronomical sales of national savings certificates has become a grave concern for policymakers and bankers, as their high interest means the government's interest burden is soaring and banks are being deprived of deposits, said the Bangladesh Institute of Bank Management. The government's savings tools are now offering interest rates between 11.04 and 11.76 percent in contrast to 5 to 8 percent rate given by banks.
Stocks keep falling as investors 'lose' trust in regulator
Dhaka stocks on Tuesday plunged across the board as investors 'losing' trust in the market regulator rushed to withdraw funds from the capital market, said market operators and investors. Some affected investors on the day continued protesting against relentless fall at the market, irregularities, questionable IPO approval.
NBR chairman: TIN not mandatory for opening BO account
National Board of Revenue (NBR) Chairman Md Mosharraf Hossain Bhuiyan on Tuesday assured it did not make mandatory Tax Identification Number (TIN) for opening Beneficiary Owner (BO) account by stock market investors. The NBR chairman came up with the remark while addressing a pre-budget meeting with the Real Estate and Housing Association of Bangladesh (REHAB) and other stakeholders relating to the country's construction sector at his office in the capital.
Prime Bank to see 'total change' in two years
Prime Bank Limited will be a totally new and different bank within the next two years trailblazing innovative retail and wholesale products, new business model, and digital transformation, the bank's managing director (MD) said in an interview. "The bank is turning around, and going for a leap forward. The transformation will be visible within the next two years," Prime Bank MD and CEO Rahel Ahmed told The Financial Express (FE) in an interview at the bank's head office.
51 per cent of Rana Plaza survivors remain jobless for 6 years
Fifty-one per cent of Rana Plaza survivors have remained jobless for last six years due to physical and mental weaknesses while the rest 49 per cent are engaged in various types of jobs and self-employment, according to a survey conducted by ActionAid Bangladesh. At an event titled 'Commemorating the 6th Anniversary of Rana Plaza Building Collapse' held at BRAC Centre Inn in capital Dhaka on Tuesday, the non-government organisation released the report of the survey on the current situation of Rana Plaza survivors.
BTRC audit claim unfounded: GP
Grameenphone yesterday demanded that the telecom regulator withdraw its recent claim of Tk 12,579.95 crore from the operator, terming the unpaid amount unearthed by audit as "unfounded and without any legal basis". Earlier on April 2, the Bangladesh Telecommunication Regulatory Commission (BTRC) issued a demand letter against Grameenphone claiming Tk 8,494.01 crore and another Tk 4,085.94 crore for the National Board of Revenue, to be paid within 10 working days.
Corporate tax: Bangladeshi entrepreneurs pay highest in South Asia
Bangladeshi entrepreneurs pay the highest corporate tax among the South Asian counties, which they point out as an impediment in the way of attracting new investments. As per direction of the current budget, a company doing business in Bangladesh has to pay 35% corporate tax, which is 25% for a publicly traded company while the maximum rate extends up to 45% for some sectors.
BBN/SSR/AD