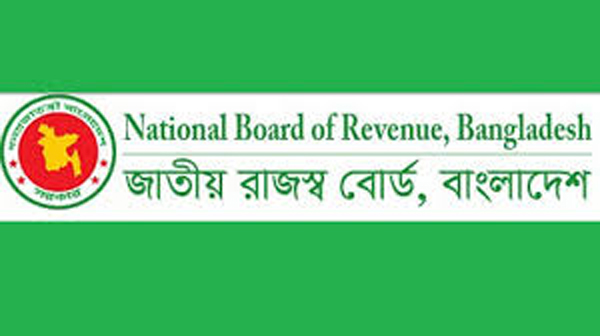 Dhaka, Bangladesh (BBN) – The BBN (Bangladesh Business News) has prepared the morning business round up compiling reports, published by different newspapers and news portals in Bangladesh.
Tk50,425 crore revenue shortfall in 9 months
The first nine months of the current fiscal year (FY2018-19) witnessed a Tk50,425 crore revenue shortfall, against a Tk203,845 crore target set for the July-March period. The National Board of Revenue (NBR) collected Tk153,420 crore from the three sources — income tax, value added tax (VAT) and customs duty, according to the NBR provisional data.
FBCCI fears inflation hike if new VAT law implemented
Federation of Bangladesh Chambers of Commerce and Industry has expressed its fear that the implementation of new VAT law in next July will create inflation which may lead to public suffering. Rising inflation will go against the interest of mass people and create instability in society, it said.
Summit's FSRU fails to increase RLNG supply
The new LNG import terminal has 'failed' to increase the overall supply of re-gasified LNG (RLNG) to the national grid. State-owned Petrobangla, however, started counting 'capacity payment' charge of around US$ 200,000 per day from the day after commissioning of the second LNG (liquefied natural gas) import terminal owned by Summit Group, a senior Petrobangla official said.
Loans getting costlier amid cash crunch
In the last one and a half years a home loan borrower of Delta Brac Housing (DBH) has experienced a hike in his interest rate three times. The private sector employee received a notice on the third hike just this week. From June 1 the borrower will have to pay 11.5 percent in interest, a rise from the current 8.75 percent.
Bangladesh's stocks fall significantly amid selling pressure
Bangladesh's stocks fell significantly on Tuesday as investors continued their selling spree. The prime index of the Dhaka Stock Exchange (DSE) came down below the 5,300-mark further on Tuesday on the same ground, market operators said.
Bangladesh self-sufficient in billet production
Bangladesh has become self-sufficient in billet manufacturing on the back of huge investment made by large steel mills, which bumped up their production capacity for the key raw material of steel products. Five years ago, steel mills had to import half the total requirement for billet to make steel to feed the domestic market, said Md Shahidullah, secretary general of Bangladesh Steel Manufacturers Association (BSMA).
Net foreign investment in DSE dips in April
Net foreign investment in the Dhaka Stock Exchange (DSE) remained negative for the two straight months in April as overseas investors continued their selling binge. Foreign investors collected shares worth Tk 2.57 billion but sold Tk 4.11 billion worth of shares last month, resulting in their net position of a negative Tk 1.54 billion, according to statistics available with the DSE.
Government mulling rice exports to benefit farmers
Agriculture Minister Abdur Razzak has said that the government is considering exporting rice to benefit farmers. "We are discussing this with the food and commerce ministries. A decision will be taken within 15-20 days after high-level discussions," he told reporters on Tuesday at the secretariat.
BBN/SSR/AD