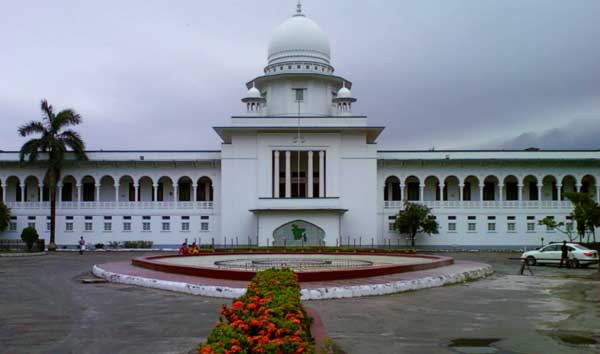 Dhaka, Bangladesh (BBN) – The BBN (Bangladesh Business News) has prepared the morning business round up compiling reports, published by different newspapers and news portals in Bangladesh.
BB patronises big defaulters
The High Court yesterday observed that the country's banking sector is no longer business-friendly, rather banks have become organisations of usurers. "Another Tk 100,000 crore may be laundered from the country if the big loan defaulters are given further opportunity to get bank loans in line with Bangladesh Bank's May 16 circular," the court said at a hearing on a writ petition.
Govt endorses Tk 2.02t ADP for FY 20
The government has approved a Tk 2.02-trillion Annual Development Programme (ADP) for the next fiscal year (FY), 2019-20, which is 21 per cent higher than the allocation for the current FY. Presided over by Prime Minister (PM) Sheikh Hasina, a meeting of the National Economic Council (NEC), held in Dhaka on Tuesday, endorsed the ADP, said Planning Minister M A Mannan.
Bonus share, directors' shareholding rules tightened
Bangladesh Securities and Exchange Commission on Tuesday tightened issuance of bonus shares by companies saying that no listed company can declare stock dividend except the reasons for business expansion, modernisation, reform and development of its quality.
Enhanced allocation sought for youth development
Budget allocation for youth development in the country is negligible, said discussants in a pre-budget dialogue, expressing apprehension about a bleak future if adequate investment was not made in this direction.
Insurance Association calls for cutting corporate tax to 35%
The Bangladesh Insurance Association (BIA) has proposed bringing down the corporate tax rate to 35% for insurance companies for FY20. Currently, listed insurance companies are paying 37.50% corporate tax.
BMBA proposal on placement shares irks DSE
Dhaka Stock Exchange stockbrokers are unhappy with the Bangladesh Merchant Bankers Association's proposal to keep the provision of placement shares. The association has recently sent the proposal to the stock market regulator Bangladesh Securities and Exchange Commission after BSEC in the BMBA's presence decided to end placement share issuance by companies.
Remittance Thru' Formal Channels: Govt plans 3pc cash incentive
The government may give migrant workers a three percent cash incentive to encourage them to send remittance through official channels. The initiative would result in the migrant workers collecting more money than they send. For instance, if they send Tk 100, they would be able to collect Tk 103.
DSEX sheds 99 points in two straight sessions
Stocks extended the losing streak for the two consecutive sessions Tuesday as risk-averse investors continued their selling spree on major sectors' shares. Market analysts said the central bank's market supportive measures which widened the banks' scope to invest in the stock market failed to increase fund flow in the capital market amid liquidity crunch in the money market.
BBN/SSR/AD