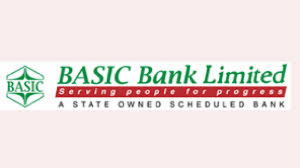 Dhaka, Bangladesh (BBN) – The BBN (Bangladesh Business News) has prepared the morning business round up compiling reports, published by different newspapers and news portals in Bangladesh.
BASIC Bank in deeper trouble
The scam-hit state-run BASIC Bank is finding it hard to procure funds from depositors, officials have said. Its battered image is thought to be the number one problem. BASIC Bank managing director Md Rafiqul Alam wrote to finance ministry last Wednesday seeking funds as well as support to boost bank's public image.
'Govt to develop 200 EZs to attract FDI'
Bangladesh would develop 200 economic zones (EZs) in the country eyeing foreign direct investment (FDI) to implement planned industrialization and save agricultural land, Prime Minister's Private Sector Adviser Salman Fazlur Rahman said on Tuesday. "We are in action to develop 200 economic zones. Around 50/60 zones (EZs) are in operation now," Rahman said at the inaugural session of the 33rd conference of the Confederation of Asia-Pacific Chambers of Commerce and Industry (CACCI) at a Dhaka city hotel.
Bangladesh considers formation of AMC to curb NPLs
The central bank of Bangladesh as well as the ministry of finance is now working to reduce the volume of non-performing loans (NPLs). As part of the moves, at least three acts and a regulation are set to be amended considering latest banking businesses that will also help ensuring establishment good governance in the country's banking sector.
NBR fails to sign convention on temporary imports in 19yrs
The National Board of Revenue could not implement a cabinet decision on signing an international convention facilitating temporary import of goods even after 19 years of the decision due to a difference of opinion between two leading trade bodies in the country over control of the system. The convention titled Istanbul Convention on Temporary Admission, known as ATA Carnet system, allows temporary import of goods, including commercial samples, professional equipment and products for presentation at fairs and exhibitions, without payment of duties and taxes on condition that the items would be taken back within a specific period of time.
Stocks gain further as bank shares surge
Bangladesh's stocks ended higher for the second straight session on Tuesday as investors showed their buying appetite on banking sector shares. DSEX, the prime index of the Dhaka Stock Exchange (DSE), went up by 28.68 points or 0.61 per cent to settle at 4,722. However, two other indices inched down.
Bangladesh far behind peers
Bangladesh ranked 57th out of 58 economies in the world in the Mastercard Index of Women Entrepreneurs (MIWE 2019), highlighting the country's poor record in creating enabling environment for female-headed businesses. The country's ranking is unchanged from last year's and is only ahead of Egypt in this year's standing, according to a new report from the global technology company in the global payments industry.
BD to join, only if it is an economic alliance
Bangladesh will join US-led Indo-Pacific Initiative if it will be an economic alliance, Foreign Minister Dr AK Abdul Momen said on Tuesday. "Bangladesh feels that mega regional arrangements like China-led Belt and Road Initiative and US-led Indo-Pacific alliance will help promote growth," he said while addressing a session of the 35th CACCI conference held in the city.
PLFS receives only Tk 5 crore from borrowers
People's Leasing and Financial Services (PLFS) Limited has received around Tk 5 crore from borrowers in five months since the government's approval for the liquidation of the ailing non-bank financial institution. The borrowers of PLFS have provided the amount voluntarily as the liquidator, appointed by the court, is yet to launch drive for the recovery of defaulted loans.
BBN/SSR/AD