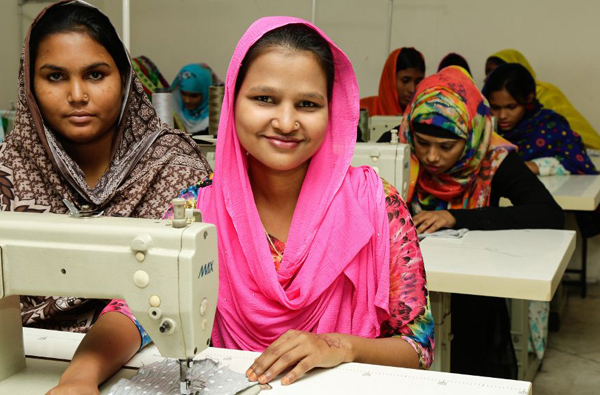 Dhaka, Bangladesh (BBN) – The BBN (Bangladesh Business News) has prepared the morning business round up compiling reports, published by different newspapers and news portals in Bangladesh.
EU deadline looms over labour issues
The European Union (EU) has set Bangladesh a tight time limit to address longstanding issues concerning human rights and good governance in factories. The political and economic bloc of Europe said Bangladesh must submit in writing by January 02 a draft roadmap for addressing the issues that include amendment of the labour law and the EPZ (export processing zone) labour law.
GPS, GIS technologies to govern farm loans
Banks will give out farm loans based on satellite data so that farmers get credit without any hassle and cultivate crops in the appropriate land and atmosphere. The central bank has already taken a move to this end as per instruction given by the ICT division of the Ministry of Posts, Telecommunication and Information Technology, a central bank official said.
Poverty rate drops to 20%, says Mannan
The country's poverty rate has decreased to 20% in June this year, according to the latest data of the Bangladesh Bureau of Statistics (BBS). The poverty in June last year was 21.8%. The rate of extreme poverty has also decreased from 11.3% to 10.5%. Planning Minister MA Mannan on Tuesday disclosed the data at a press briefing after a meeting of the Executive Committee of the National Economic Council (Ecnec) at the Planning Ministry at Sher-a-Bangla Nagar in Dhaka.
Bangladesh's stocks in free fall amid panic
Bangladesh's stocks witnessed yet another big jolt on Tuesday with dull trading activities as nervous investors continued their selling binge on major issues. The free fall started from the beginning of the session and continued until end of the session with no sign of reversal, according to market insiders.
Farm loan release rises by 11.1pc in July-Nov
The amount of banks' farm loan disbursement increased by 11.1 per cent or Tk 829.53 crore year-on-year in the July-November period of the current fiscal year of 2019-2020. As per the Bangladesh Bank data, farmers received Tk 8,305.13 crore in July-November of FY20 against Tk 7,475.6 crore in the same period of FY19.
RMG export drops 6.61pc in July-Nov
The country's ready-made garment (RMG) export to major non-traditional markets witnessed a negative growth of 6.61 per cent during the first five months of current fiscal year (FY), 2019-20, according to data. Industry people said Australia, Brazil, Chile, China, India, Japan, Korea, Mexico, Russia, South Africa and Turkey are 11 prospective markets for local RMG items beyond their three traditional export destinations – the European Union (EU), the US and Canada.
Bike, AC, compressor makers get tax benefits till 2032
The National Board of Revenue (NBR) has extended the reduced tax benefit to the manufacturers of motorcycle, air conditioner and compressors to June 2032 although it doubled the rates. Manufacturers will have to pay 10 percent tax on their incomes for the years till 2032, up from 5 percent previously, according to a gazette notification issued by the NBR last week.
MNP operator seeks revised revenue sharing formula
The lone mobile number portability (MNP) operator in the country Infozillion wants to pay only one-third of its agreed revenue earnings to the coffer amid slump in business buffeted by low turnout in service seekers. Last month, Infozillion requested the telecom regulator for reducing its revenue sharing to 5% from the 15% it had agreed before launching the service above one year back.
BBN/SSR/AD