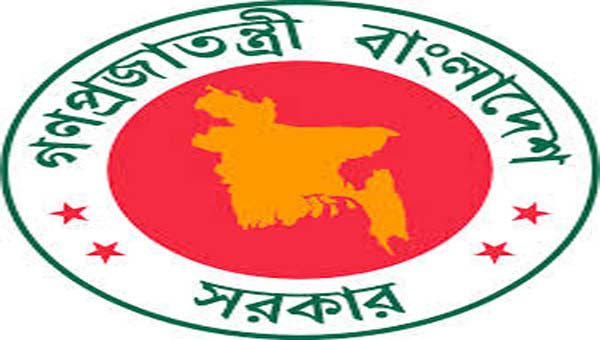 Dhaka, Bangladesh (BBN) – The BBN (Bangladesh Business News) has prepared the morning business round up compiling reports, published by different newspapers and news portals in Bangladesh.
Higher debt to drive up interest payment
With the government's bank and non-bank borrowing on a steep rise, the next fiscal's budget is likely to earmark an allocation of Tk 635.25 billion for paying interest. The allocation is up by Tk 64.57 billion or 11.31 per cent, compared to the current fiscal year's provision. "The borrowing is rising. So, we have to pay more in the next fiscal year as interest," a senior finance division official told the FE on Tuesday.
Credit growth plunges to 12-year low
As more and more economic data trickle in of the past few months, we are getting a more accurate barometer of the sweeping pall of pessimism that has enshrouded the economy. Take the case of private sector credit growth, which nosedived to 8.86 per cent in March, the lowest since December 2008, indicating the businesses' overly glum outlook. The first confirmed cases of COVID-19 in Bangladesh were announced on March 8 and 22 days later the government enforced a stay-at-home order to flatten the curve on the rogue virus that has upended lives and livelihoods like no other.
External auditors cannot audit bank export subsidies for over 3 years: BB
No bank can have the export subsidies it disburses audited by the same external auditor for more than three years, according to a Bangladesh Bank circular issued on Tuesday. There are already instructions that an external auditor cannot audit a bank's balance sheet for more than three years in a row. But there were no guidelines on whether an organisation could work for more than three years to audit cash assistance or export subsidies disbursed by the bank. The circular was issued to confirm the matter.
Trade through Bhomra port resumes as lockdown lifted
After two months and eight days, trade between India and Bangladesh resumed through Bhomra land port of Satkhira from Tuesday. Import and export activities through this port were suspended due to lockdown of India and Bangladesh to prevent the spread of coronavirus outbreak.
Trade deficit inches down in July-Mar
Bangladesh's trade deficit inched down to $12.07 billion year-on-year in July-March of the fiscal year 2019-2020 due to a slowdown in import of industrial inputs and capital machinery as the outbreak of coronavirus prompted the country's major export destinations to impose prolonged shutdowns. The overall trade gap narrowed by $123 million, or 1.01 per cent, in July-March period of FY20 from $12.20 billion in the same period of the last fiscal year, according to the latest Bangladesh Bank data.
Interest on treasury bond rises slightly
The interest rate on Bangladesh Government Treasury Bond (BGTB) increased slightly on Tuesday as banks were least interested in buying the instruments. The yield, generally known as coupon interest rate, of the two-year BGTB rose to 7.80 per cent from 7.68 per cent of the previous auction, according to officials.
Stocks keep losing amid growing virus tension
Stocks kept the losing streak on Tuesday amid growing tension over the impacts of Covid-19 pandemic on the lives and livelihoods. DSEX, the key index of the Dhaka Stock Exchange, went down by 29.91 points or 0.75 per cent to close at 3,969. The core index eroded 91 points in two straight sessions while added 52 points in the opening session after 66-day closure.
Tenure of two mutual funds extended
The tenure of two closed-end mutual funds, managed by ICB Asset Management Company Limited, has been extended for another 10 years each, according to an official disclosure made on Tuesday.
The mutual funds are: Phoenix Finance 1st Mutual Fund and ICB AMCL Third NRB Mutual Fund. Dhaka Stock Exchange (DSE) on Tuesday made the announcement on its website in this regard.
BBN/SSR/AD