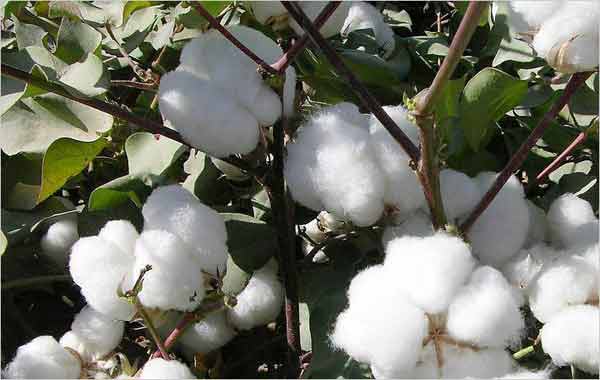 Washington DC (BBN) – World cotton production is projected to increase by 10 per cent during 2017/18 reaching 25.4 million tonnes, according to the International Cotton Advisory Committee (ICAC)'s latest projection.
Higher cotton prices during 2016/17 and better cotton price ratios to other competing crops during 2017 planting campaign resulted in expansion of cotton area by an estimated 3.0 million hectares to over 32 million hectares.
During 2017/18 the largest gain in production of 23 per cent to 4.6 million tons is projected in the USA, the ICAC added.
Production is projected to increase in all other major producing countries during 2017/18, including India, China, Pakistan, Brazil, Francophone Africa and Turkey.
Global cotton mill use is projected to increase at an improved growth rate of 2.7 per cent during 2017/18 reaching 25.2 million tonnes. In comparison, during 2016/17 world cotton mill use grew by 1.6 per cent.
Mill use in China is projected to grow by 1.5 per cent to 8.1 million tonnes.
Cotton mill use is also projected to grow moderately in India, Pakistan, Turkey, Bangladesh, Vietnam and Brazil.
In 2017/18, world trade is projected stable at 8.0 million tons and USA will remain the largest exporter accounting for 40 per cent, or 3.1 million tonnes of world shipments.
Bangladesh will remain the largest importer in 2017/18 accounting for 18 per cent, or 1.4 million tons of world imports.
Because world production is projected to edge over mill use during 2017/18, world ending stocks could increase moderately and reach 18.7 million tons with stocks to use ratio remaining little changed at 75 per cent.
However, ending stocks in China are projected to decline by 1.7 million tonnes during 2017/18, while outside China stocks are projected to increase by 1.85 million tonnes.
BBN/SSR/AD