Tamil Nadu, India (BBN)-Worms were found in a Nestle Cerelac baby food packet in Coimbatore, according to a report by Tamil magazine Vikatan.
S Sriram, an IT professional, bought a packet of Nestle Cerelac in a medical shop in Selvapuram, Coimbatore last Sunday, reports the Hindustan Times.
When his wife Preeti opened the packet on Monday to feed their one-year-old son, she found lot of live worms inside the sealed packet.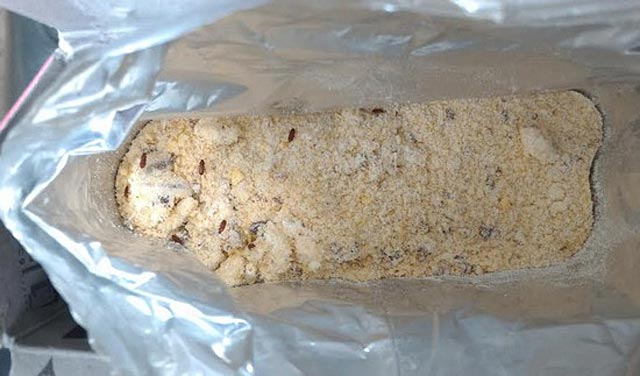 "We checked and found that the product expires only in February 2016," Sriram was quoted as saying by Times of India.
Sriram first approached Nestle's customer care center to register a complaint but was not received properly.
He then filed a complaint with the food safety department on Tuesday morning.
According to Vikatan, food safety officer Kathiravan accepted his complaint and promised swift action.
The milk powder was later sent to government food laboratory for testing.
"We will send the packet to the labs and based on the results we will take action," Kathiravan told Vikatan.
"The worms look like weevils, which commonly infest wheat," said the food safety officer to Times of India.
A fortnight back, live larvae were found in a Nestle NanPro 3 milk powder packet in Coimbatore.
BBN/SS/AI